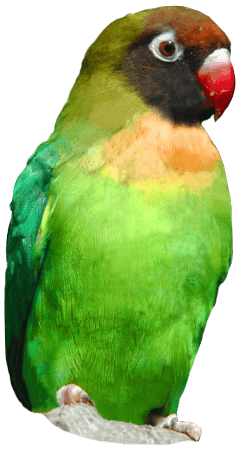 New South American Enclosure Opens at Drusillas Park
Drusillas Park's brand new South American exhibit has now opened, allowing animal lovers the chance to experience their very own slice of the rainforest.
The new enclosure is now home to four amazing species, all of which are native to the rainforests of South America. Featuring green iguanas, Linne's two-toed sloths, pygmy marmosets and red footed tortoises, this exhibit offers a unique opportunity to witness a wide variety of mammals and reptiles living together in harmony, as they would in the wild.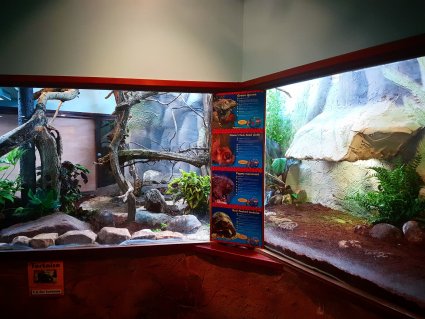 Zoo Manager, Sue Woodgate, said: "The idea for the South American enclosure originally developed because we were looking for a new home for our beautiful hand-reared female sloth, Flash. She is now old enough to be out in the zoo, so we wanted to give her somewhere really special to live."
"We also needed a new home for our off-show green iguana and our pygmy marmosets, so we came up with the idea to create this rainforest experience. So far everyone is settling in really well, and they all seem very happy in each other's company."
Formerly the rocky hyrax enclosure, the space has undergone extensive refurbishment to transform into the new tropical exhibit. Drusilla's rock hyrax have been moved to a new improved home at the zoo, and are thrilled with all the space they have to run about and play in.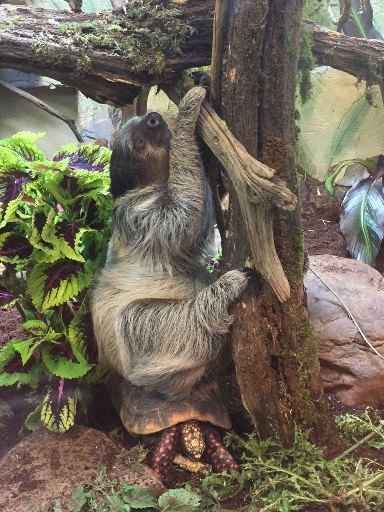 The zoo is hopeful that this new arrangement will encourage the animals to breed, and will maybe even give them the pitter patter of little sloth feet in the not too distant future.
Zoo Manager, Sue Woodgate, said: "Although none of the species in the South American enclosure are currently endangered, they are all facing increasing threats in the wild. From deforestation to hunting, the risk to these amazing creatures is ever increasing. We hope that seeing all these animals living together will encourage visitors to see how important it is to conserve the rainforests and the precious lives within them."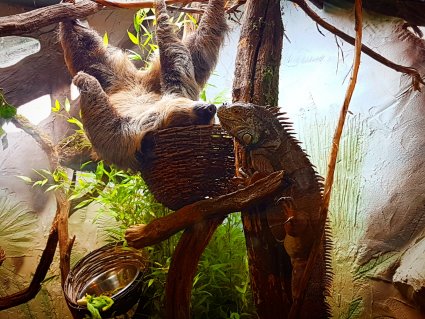 Back to listing