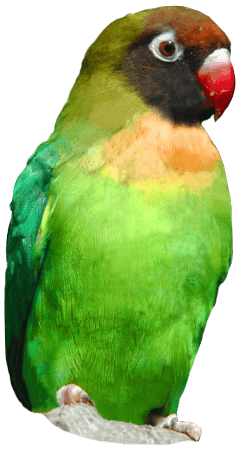 New Year Brings New Red Panda to the Zoo
There is always something new to discover at Drusillas and 2013 is no exception. The Park, which is already home to hundreds of fascinating and entertaining creatures, will soon see the introduction of a beautiful red panda, when 18 month old Tibao moves to his new home at the award-winning zoo.
Tibao arrived from Asson Zoo in France last July but has been looked after behind the scenes while completing the required period in quarantine. Tibao will move next to the prairie dogs this Easter, once work is completed on his new home.
Head Keeper, Mark Kenward has been working closely with Tibao since his arrival and is delighted with his progress. Red pandas are quiet and sensitive creatures and it took a couple of weeks for Tibao to settle in properly. Since then his confidence has grown tremendously and he is now eating with gusto and responding well to the keepers who care for him.
Red pandas mostly eat bamboo but they will also eat grass, roots and occasionally some insects and rodents. They are excellent climbers and Tibao prefers to eat perched on a branch than on the floor. On average he consumes 1kg of bamboo a day and black bamboo is his favourite. He also drinks up to a litre of water overnight.
In the wild, red pandas are native to the forest regions of China and Nepal where they are threatened by habitat destruction and poaching. They are largely nocturnal and are covered in thick red-brown fur with white facial markings and buff coloured rings on their tails.
Red pandas like to live on their own, or in small family groups. The team at Drusilllas Park are working in conjunction with other zoos in Europe to find Tibao a mate with the hope that the pair will form a breeding group at the zoo in the future.
Back to listing