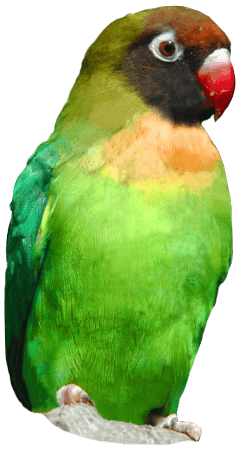 When Theatre Royal Brighton recently undertook the replacement of 2000 meters of hemp rigging, little did they imagine that the old ropes would soon be take centre stage in the monkey enclosures at Drusillas Park, East Sussex.
The 208 year old Theatre is one of only 5 remaining "hemp houses" in the country using the ropes to move scenery on and off stage. Most other venues shift scenery by a counterweighted flying system, rather than the pure pulling power required by hemp ropes.
The hemp ropes, which are hand made from entirely natural material, are replaced approximately every decade.
Rather than allowing the rope, which is designed to support weights of up to a ton, to end up in landfill, Deputy Technical Manager Anna Setchell approached Drusillas Park to see if they could put it to further use.
The award winning zoo in Alfriston was delighted to accept the rope. Drusillas Park looks after over 100 different species and the keepers regularly redesign the enclosures with ropes and branching to provide new areas of interest for the animals to explore.
Zoo Manager, Sue Woodgate commented: "We are absolutely delighted and are very grateful to Theatre Royal Brighton for thinking of us."
"Many of the animals will benefit from the donation; although the monkeys in particular will want to get in on the act. They are natural players and will be flying around on it in no time."
Anna Setchell commented: "Theatre Royal Brighton is totally committed to reusing and recycling where possible. The ropes have done a great service for us for ten years and we are really pleased that the monkeys at Drusillas will now be able to enjoy them".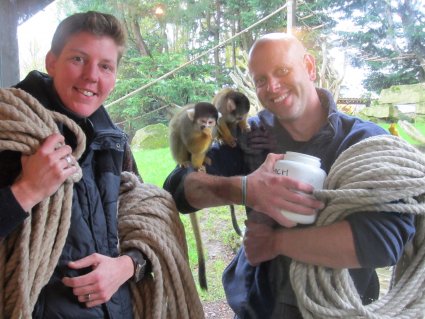 Theatre Royal Deputy Technical Manager Anna Setchell with
Drusillas Park Head Keeper Mark Kenward
Back to listing