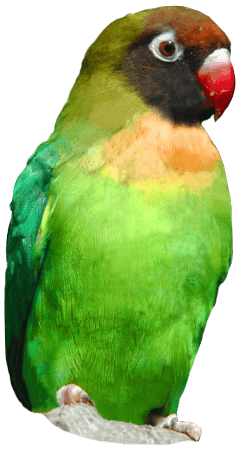 Otter-ly Unique Silver Triplet Pups
PUBLISHED 25.08.21
Staff and visitors who've been lucky enough to catch the first glimpses of our tiny baby otters this week have noticed something rather unusual about the triplets – their otter-ly fabulous silver coats!
Born in late July, it appears the pearly pups have all inherited the extraordinary gene from their dad, Cheddar, with each infant boasting the same silvery frosted fur.
Not long after welcoming the new arrivals, our Keepers noticed that the babies were nothing like any otter pups they'd seen before, and now visitors are enjoying seeing Cheddar and mum, Halloumi-Bee, bring their babes out of the nest for the first time.
Usually with a brown upper body and a pale chest and face, the Asian short-clawed otters are known for their inquisitive and playful nature and can often be seen 'juggling' pebbles and small objects.
Cheddar and Halloumi-Bee already had four children – Brie, Feta, Edam and Leicester – who celebrated their second birthday this week with custom made ice cakes filled with clams, prawns, mealworms, and veggies.
Zookeeper Jacinta Dawe, who works closely with the otter family said: "We were all so surprised to see the colour of the pup's fur, as the last litter were all born with the standard colourings and markings. We're always excited about babies here at the Zoo, but when we know they are really unique and have rare traits like this, even the keepers will sneak moments to try and take photos!"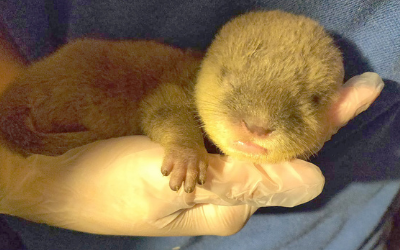 Jacinta continued: "Cheddar is a really important member of the species for us, not only for his gorgeous silver gene, he also still carries wild genes from his ancestors. He and Halloumi-Bee are doing a great job of being parents again, but with seven children it's not surprising that sometimes we catch them sneaking off to try and get a moment alone!"
When asked about the health of the pups Jacinta commented: "We recently health checked and sexed the pups and are thrilled to report that we have two beautiful girls and one lovely boy, and all are in fabulous health and making great progress."
The sterling sweeties are only just able to now take a few steps away from their parents and will soon start to open their eyes fully as they reach around 40 days old, any day this week.
The triplets take Drusillas count for otter babies over the last couple of years to seven, bringing positive news for the species' animal welfare throughout BIAZA collections. Asian short-clawed otters are classified as vulnerable as they are under threat from habitat loss and use in the pet trade, and Drusillas is proud to be contributing once again to animal conservation in this way.
In keeping with the cheesy family tradition, Drusillas are welcoming any gouda naming suggestions for the trio on our Facebook page.
Back to listing