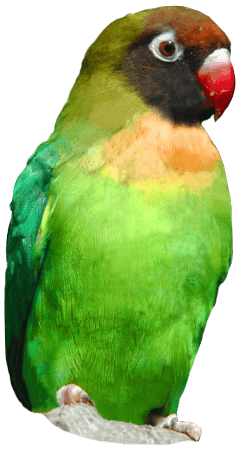 Our Troop and How To Help
Meet Kamala, one of 4 resident Sulawesian Black-Crested Macaques at Drusillas Park. She turned 4 on Saturday and was born right here in the park, roughly, 1460 days ago! Kamala is the second youngest member of the group with the youngest being her cousin, Tambo. The dominant male is called Moteck and the adult female is called Kendari. They live as a peaceful group and all share a great bond with each other.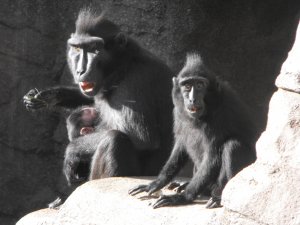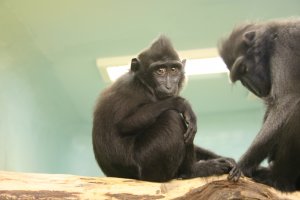 Originally from the island of Sulawesi, the Macaques are classed as critically endangered and are certainly one of the zoo's most endangered species - their population has declined by 80% over the last 40 years due to habitat destruction and hunting. Our Macaque keeper, Jodie Dryden, has been heavily involved with the conservation of these animals through the charity - Selamatkan Yaki. Having flown all the way to Manodo in Sulawesi, she single-handedly experienced the threat that these beautiful creatures were under and has since, got stuck in with fund-raising right here in the UK. She is striving to raise awareness and deeper the understanding of the Macaque troubles - if you can help with any donation (big or small) please visit her Virgin Money page and help support the cause.
You can see Jodie explaining about our Macaque group here -> https://www.youtube.com/watch?v=iJo6ROGCEWw
We also recently celebrated Earth Day and as a surprise, Jodie created some special enrichment for her favourite family and it seemed to go down a treat with them all. One of the funny pictures can be seen here -> //www.drusillas.co.uk/news/earth-day-celebrated-at-drusillas-park-
Back to listing