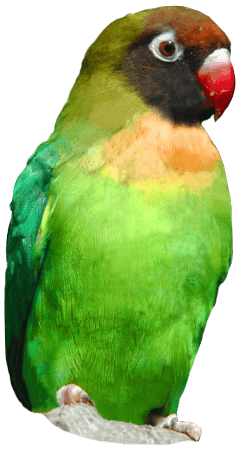 Pan-da-cakes served up at Drusillas for Shrove Tuesday
Pancakes were the dish of the day for red pandas, Mulan and Tibao, when zoo keepers at Drusillas Park served up a tasty feast of customary fare to mark the Shrove Tuesday tradition.
Tossing aside the conventional recipe, the savoury style crepes were created from a mix known as panda cake. The unusual offering was then topped with grapes and served up to the panda pair in a frying pan by Head Keeper, Mark Kenward.
Panda cake is a special dietary product which is high in fibre as well as containing many essential vitamins and minerals. Besides offering a tasty treat, it therefore contains many of the daily nutrients required to keep the pandas fit and healthy.
Delivering the animals' meals in imaginative and unusual ways is part of the zoo's daily enrichment programme. This ensures they receive a varied and diverse diet, as well as encouraging them to think and work for their food as they would in the wild.
Mark commented: "We work hard in the zoo to deliver food and other items of interest to the animals in ways that will keep them mentally stimulated."
"Pandas are nervous creatures and they were a little wary at first. Mulan was the first to come and investigate - she can never resist a grape! She cleared the whole crepe up in a jiffy!"
In the wild these mild mannered creatures inhabit the Himalayan mountains of China, India and Nepal where they are threatened by habitat destruction and hunting. Tibao and Mulan were introduced at Drusillas Park in 2013 as part of the European breeding programme.
Back to listing