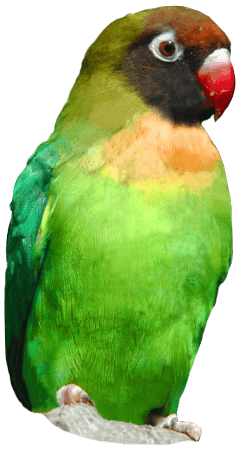 Pancake Treats Served Up to the Animals
Pancakes were the dish of the day for binturongs, Pehn and Angkor at Drusillas Park, East Sussex as zoo keeper Gemma Romanis served up a tasty feast of customary fare to mark the Shrove Tuesday tradition today.
Tossing aside the conventional recipe, Gemma's savoury style crepes were created from a mixture of steamed parsnip and pear and topped with a generous helping of raisins. The platter was cleared in a jiffy proving this was one pancake treat that did not fall flat.
Gemma commented: "These amazing creatures are about the size of a large dog and females are generally bigger than males. They are very agile animals, with long prehensile tails which they use as an extra limb."
"They eat a varied diet which includes insects, fish, mammals, eggs, vegetables, leaves and plant shoots. They also scent mark their territory by dragging their tail on branches as they climb and the smell is often compared to warm popcorn."
"Making the pancakes was great fun but more importantly it serves as part of our animals' daily enrichment. We are always trying to dream up unusual ways to deliver their food, in order to provide them with a varied and diverse diet as well as metal stimulation."
Pehn and Angkor arrived at the award-winning zoo in August 2010 from the Rare Species Conservation Centre in Sandwich. Also known as bear cats (although not related to bears or cats) this species is not often seen in zoos. In the wild binturong live in the tropical rainforests of south-east Asia, where they are regarded as threatened mainly due to habitat destruction and hunting.
However, the binturong were not the only residents of Drusillas Park to benefit from Gemma's culinary delights; the mischievous meerkats also received their own pancake treat. The whole group went wild for the unusual offering and the mouth-watering egg mix was whisked away in seconds.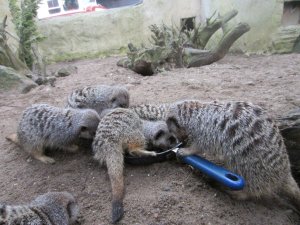 Back to listing