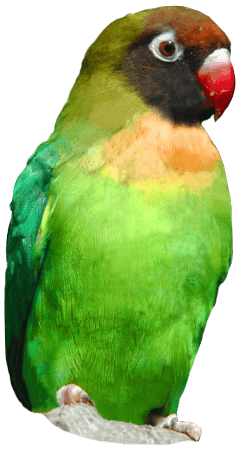 Panda Pair Arrive at Zoo in Sussex
Some say buses come along in twos and for Drusillas Park in Sussex the same may be said of red pandas too!

After months of anticipation, Tibao the red panda finally moved into his new home at the award-winning zoo this week. However, onlookers may be forgiven for thinking they were seeing double when not one but two red pandas emerged from the nest box.

Tibao arrived from Asson Zoo in France last summer but has been looked after behind the scenes whilst work was completed on his new panda pad. During this time, Zoo Manager Sue Woodgate has been working hard to find him a mate and this week her efforts were rewarded with news of his perfect partner at Paignton Zoo.

Zoo Manager, Sue Woodgate commented: "I was so excited when, after being on the waiting list for 15 years, the studbook recommended we receive Tibao. I have always wanted to bring red pandas to Drusillas and was even happier when we were told we could have Mulan too."

Head Keeper, Mark Kenward travelled to Devon to collect 8 month old Mulan and she was introduced to Tibao at Drusillas on 28 March. So far the signs have been encouraging and the pair have settled well, getting to know each other and their new surroundings.

Their new home at Drusillas has been designed to include every creature comfort including three large nest boxes and a giant climbing frame for the animals to explore. The enclosure has also been landscaped with rhododendrons, hostas, grasses and ferns all native to the pandas' homeland of Asia.

In the wild, these mild mannered creatures inhabit the Himalayan Mountains of China, India and Nepal, where they live on their own or in small family groups. Both Tibao and Mulan are part of a European breeding programme and it is hoped that in time, they will become a pawfect couple and this bamboo eating pair will have a bambino of their own.
Back to listing