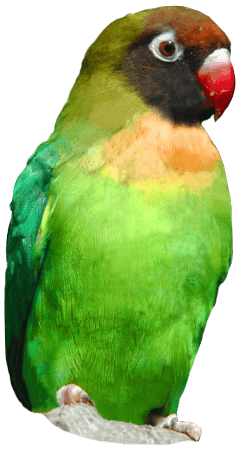 Rare Black Lemur Born at Sussex Zoo
A rare black lemur has been born at Drusillas Park in East Sussex and is thriving under the watchful guidance of proud parents, Clementine and Lotfi.
The baby lemur arrived at the award-winning zoo on 5th July and is thought to be female due to this species' strong sexual dimorphism; males are all black with striking orange eyes, whilst the females are brown with a pale belly and whitish ear tufts. The tiny hitchhiker will be carried around by its mother for up to six months and will be nursed for approximately 135 days.
A new survey carried out by the Primate Specialist Group of the IUCN concluded that lemurs are far more threatened than previously thought. In the wild, black lemurs are only found in the forest areas of northern Madagascar where they are considered vulnerable mainly due to hunting and the destruction of the habitat in which they live.
The zoo population of this species is managed by a specialist coordinator on behalf of the European Association of Zoos and Aquaria. The coordinator is responsible for the movement of animals between zoos for the purpose of breeding.
Clementine and Lotfi were introduced in 2010 as part of the European Endangered Species Programme, arriving from zoos in Portugal and Tunisia respectively. The latest addition is the couple's second baby, following the birth of Tsito at Drusillas Park in April 2011.
Zoo Manager, Sue Woodgate commented: "We are delighted with the new arrival. She is very special indeed, particularly when you consider that there were only 18 black lemurs born and survived in Europe last year."
"We are looking forward to seeing what antics she gets up to with her brother Tsito, who is the cheekiest lemur in our group – could be fun!"
Back to listing