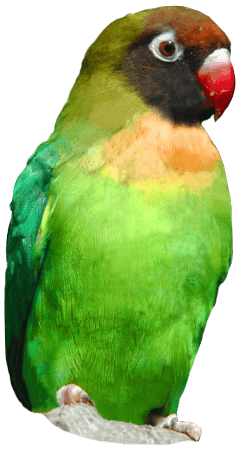 Rare Flamingo Causes a Flap at Sussex Zoo
Keepers at Drusillas Park, have gone to great lengths to encourage breeding amongst the Park's resident flamingos this year, including playing the birds classic love songs in an effort to set the mood. Finally, their efforts have been rewarded with the welcome arrival of a healthy chick.
The rare Chilean flamingo hatched on the 26th July and is finding its oversized feet in the flock. It is the first successful hatching at the zoo in three years and keepers at the award-winning zoo are tickled pink.
Classified as a threatened species, Chilean flamingos are native to western South America. Sadly populations have declined in the wild mainly due to egg harvesting, interference in their wetland habitats, as well as human activity near breeding sites which can lead the birds to abandon their nests.
The flamingos arrived at Drusillas in 1982 and despite many notable breeding successes throughout the years, there has not been a successful hatching since 2009. This year the zoo was determined to break the cycle and over the last few months they have tried all manner of ways to encourage the birds' natural courtship behaviours.
To get the feathered favourites in the mood the zoo team began by playing them love songs including the classics of love lyricists Barry White and Marvin Gaye. These were played alongside pre-recorded mating vocalisations of Chilean flamingos attained from Zoo Atlanta, in Georgia.
The keepers also placed mirrors in the enclosure, to create the illusion of a fuller flock and egg on the romance; flamingos are very sensitive to their surroundings and feel safer in a larger group. They even started building the nests and placed a fake egg on top, providing the birds with plenty of materials to continue.
At last their efforts finally paid off and the tiny chick is now making egg-cellent progress under the guidance of proud parents, Maurice and Gabriella. The couple have been together at the Park since 2002 and the new addition is their third chick at Drusillas.
Zoo Manager, Sue Woodgate commented: "We are absolutely delighted with the progress of the flamingo chick. I was lucky enough to be at the enclosure when it hatched; the keepers and I were so excited to see the little grey flamingo emerge from its shell under the watchful eye of its parents."
The baby flamingo currently bears a greater resemblance to an ugly duckling, hatching with grey downy feathers. Flamingos turn pink due to the pigmentation in the food they eat, such as shrimps and other crustaceans. It will be another two years before the youngest bird will develop the distinctive pink plumage of the adults.
Plus the good news doesn't stop here, with the flamingos sitting on a further three eggs. Feathers crossed these will hatch over the next two to three weeks, after an incubation period of 27 - 31 days.
Back to listing