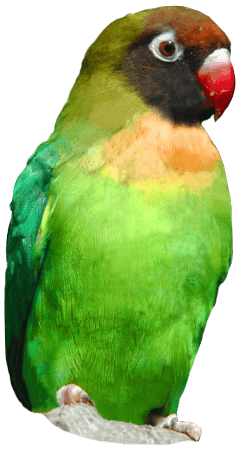 Rare Sloth Baby Well Worth the Wait
Drusillas Park, East Sussex is celebrating following the arrival of rare baby sloth – the first to be born at the award-winning zoo in its 91 year history.
Sidone the Linne's two-toed sloth gave birth on Saturday 26 March much to the delight of staff at the zoo. The happy discovery was made by self-professed sloth fanatic and Head Keeper, Mark Kenward during his early morning checks.
Mark commented: "I can honestly say that this is the highlight of my zoo career and one of the proudest moments of my life."
"We had been keeping our fingers crossed for a baby sloth and each morning I wondered whether this would be the day that we were blessed. Now it has happened I could not be more pleased."
"Sloths are such fascinating and primitive creatures and we still know so little about them. Although reasonably well represented in the rainforests of South America, very few are born in zoos."
"Ours is actually only the 4th baby in the UK and the 27th in the world in the last 12 months recorded in ZIMS (the Zoological Information Management System). With very few sloths born in captivity, every new arrival is important to further our knowledge of these beautiful and mysterious animals."
What makes this rare arrival even more precious is the fact that first-time mum, Sidone was hand reared as a youngster. However, despite her own bumpy start she is proving to be an excellent mother.
Mark said: "We had prepared ourselves for the possibility of hand rearing. Sidone herself was hand reared so we were not sure how she would cope. We needn't have worried though; she hasn't put a foot wrong, or even two toes!"
"Sloths are very slow moving creatures and these lazy lovers certainly did not rush their relationship. Sophocles and Sidone were introduced back in January 2014 and since then they have been taking their time to get to know each other. However, there's no doubt about it - their beautiful baby was well worth the wait."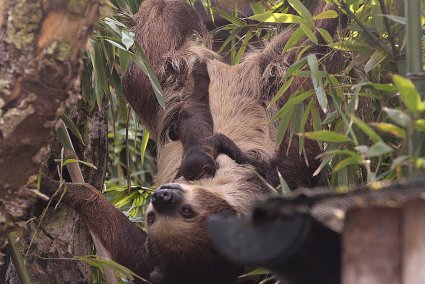 Back to listing