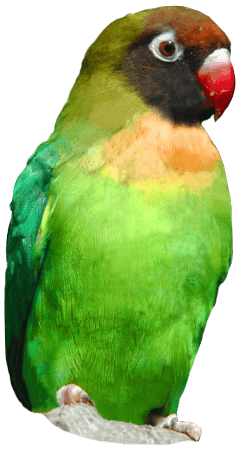 Santa Paws is Coming to Town!
Earlier in the month, Drusillas' cheeky meerkats frantically mailed their wish lists off to Santa, and it seems their hard work paid off! This morning the troop was handsomely rewarded with some delicious Christmas treats.
Little meerkat ears began to prick up as they heard the jingle of keys at the door of their enclosure. With three gentle thuds, the neatly wrapped gifts tumbled from Santa's sack out onto the ground.
One by one little heads popped up to see what all the commotion was…slowly it dawned on the group that Santa had come early. Suddenly, a rush of activity occurred as the meerkats raced each other over to the present stash.
Ribbons were ripped and paper went flying as the meerkats frantically unwrapped their presents. The gifts were filled to the brim with a festive feast of magical mealworms. The greedy gang revelled with excitement as they tore into the perfect parcels and polished off the merry meal in minutes.
Delivering the animals' meals in imaginative and unusual ways is all part of the zoo's daily enrichment programme, with Christmas being no exception. This ensures they receive a varied and diverse diet, as well as encouraging them to think and work for their food as they would in the wild.
Although the Park is shut to the public from Christmas Eve to Boxing Day, the zoo team will be beavering away throughout the holidays to ensure all the animals are clean and comfortable. Only then will the keepers be able to go home and have a Merry Christmas of their own.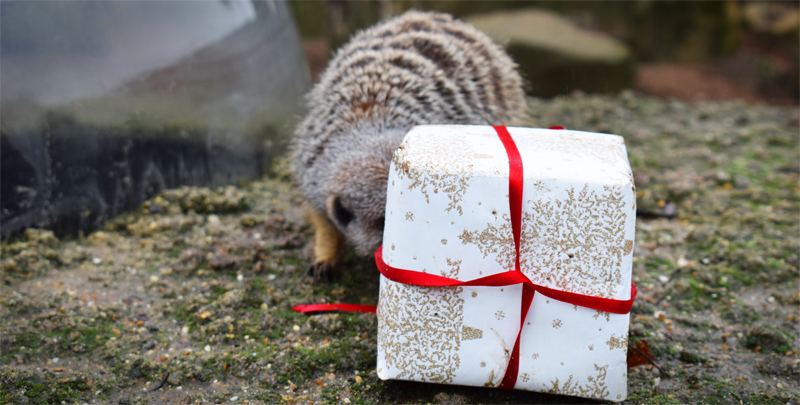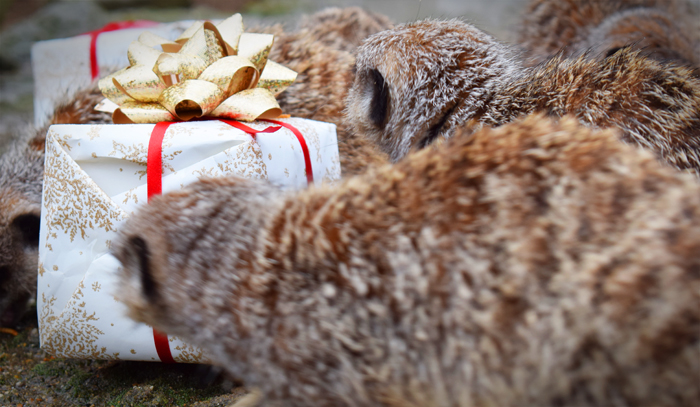 Back to listing