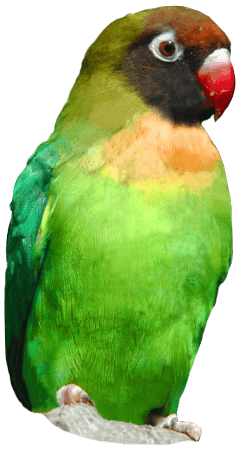 Sloths Benefit from Critical Funding Thanks to 'Zooper Man' Mark
Drusillas Park's Head Keeper, Mark Kenward has made a winning appeal for £1000 to help critically endangered pygmy sloths in Panama.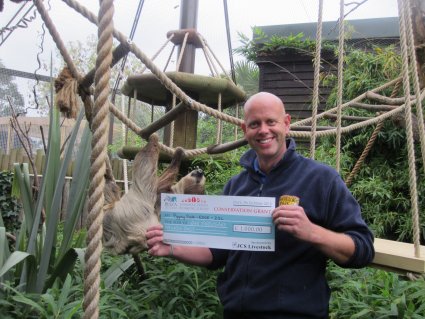 Mark with Sid the Sloth at Drusillas Park and the £1000 grant
Mark received the conservation grant at the British and Irish Association of Zoos and Aquariums' (BIAZA) annual Mammal Working Group Conference, based on his presentation on ZSL's EDGE of Existence programme.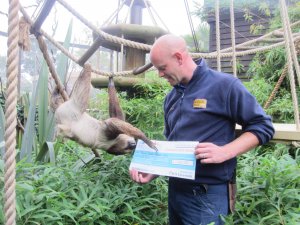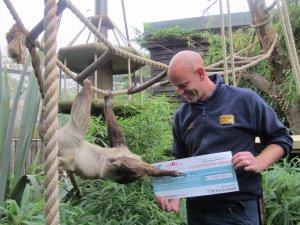 Sid the Sloth shows her appreciation of the funding grant
Zoo delegates voted Mark's appeal the best over the three day conference, backing his bid on behalf of award sponsors JCS Livestock. The £1000 grant will now be used to gain a better understanding of pygmy sloth populations in Panama to help conserve the species in the future.
Keeper Sound Bites
Mark said: "Each year the conference runs for three days and is hosted by a different BIAZA member organisation, with focus groups covering small mammals, carnivores, primates, hoof stock and elephants."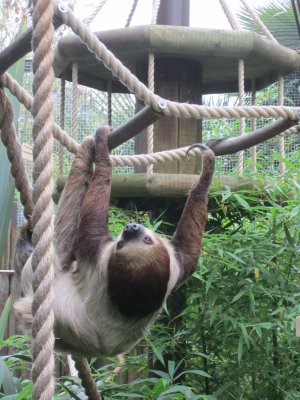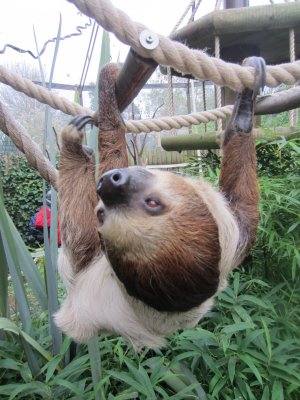 Sid the Sloth hanging out at Drusillas Park
"It draws UK zoos together and gives us the opportunity to work to common goals in conservation. Keepers from around the country have a platform to talk about all aspects of husbandry, so we can work towards providing the best possible care for our animals."
"There is so much to take in and learn from other peoples' experiences. Not only looking at their successes but also finding out what doesn't work is just as important."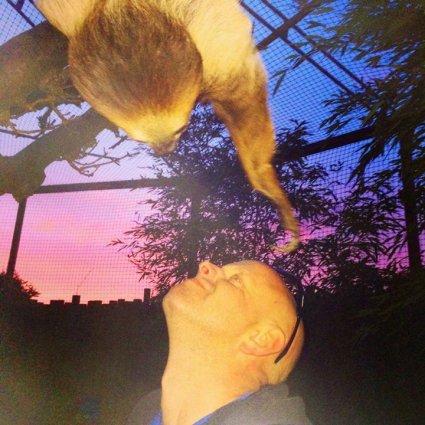 Mark with the sloths at sunset
"My appeal presentation concentrated on sloths due to my experience and passion for these animals. I shared what we have learnt from our group at Drusillas and highlighted the plight of pygmy sloths in the wild. It was fantastic to receive the grant for their benefit."
Back to listing