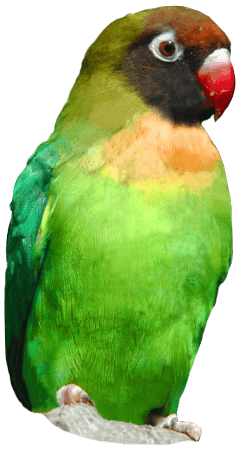 Spike Gets the Perfect Rose this Valentine's Day
The course of true love never did run smooth, especially for one prickly pair at Drusillas Park, East Sussex.
Spike the cape porcupine arrived at the award winning zoo in March 2015 and since then, he has been waiting patiently while keepers searched the length and breadth of the country to find him a quill-iant companion.
This Valentine's Day, Spike's prayers were finally answered when Cupid's arrow landed right on target and he was introduced to the perfect Rose.
Zoo Manager, Sue Woodgate commented: "We are delighted by the interaction of our spikey suitor."
"Spike shares an enclosure with 9 mischievous meerkats and they have been keeping his spirits up, while we were looking for his lady love."
"Rose arrived with us at the end of January and after a few mesh divided meet- ups, the porcupines were eventually left alone to get properly acquainted behind the scenes. Their initial dates proved very successful, so this week the pair left their honeymoon hideaway to move to their on-show love shack."
"So far Rose has proved anything but a thorn in Spike's side and the couple appear to be a bloomin' marvellous match. This Sunday, they will enjoy their first Valentine's Day together and we plan to serve up a romantic meal of all their favourite treats, with banana being the dish of the day."
Cape porcupines are native throughout sub-Saharan Africa, where they spend much of the day in underground burrows in order to escape predators and the blistering heat of the sun. It may be a little colder here, but things are certainly hotting up for this prickly pair at Drusillas Park.
Back to listing