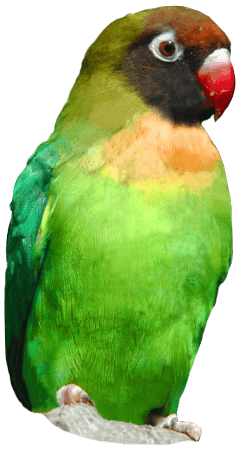 Stowaway Spider Rehomed to Drusillas Park
For the second time in less than 12 months, a stowaway spider has been rehomed to Drusillas Park following an RSPCA rescue.
The South American tarantula was discovered within a shipment of bananas delivered to a food store in the Horsham / Crawley area. RSPCA inspector, Tony Woodley collected the three inch arachnid on Thursday 31 August after the creepy critter was handed in at a local vetinarery surgery. He then delivered the escapee to the award-winning zoo in East Sussex, who agreed to rehome it.
Drusillas Park's Spider Expert, Angela Hale was only too delighted to take in the furry fugitive.
She commented: "It is always very exciting to have a tarantula brought in by the RSPCA. We had the arachnid identified by Dr Stuart Longhorn of the British Tarantula Society; one of the world's leading taxonomists and experts on South American tarantulas. He confirmed the tarantula was a fully grown dwarf species known as Peruvian Green Velvet. It lives in scrubland and is extremely docile."
RSPCA Inspector Tony Woodley added: "We were not entirely sure at first which country the spider had come from but it was in very good condition. I'm delighted that Drusillas could once again take the spider, which is one of the more difficult animals to find a home for."
This is the second time in less than a year that an exotic spider has been taken to Drusillas following an RSPCA rescue. In November 2013, a giant huntsman was rehomed to the zoo after travelling from Taiwan to St Leonards on Sea in a shipping container of BMX parts. The spider, named Tinchy by the staff that discovered her, is doing very well and made a star appearance at the zoo's Creepy Crawlies Weekend last month hosted by the British Tarantula Society.
The British Tarantula Society will also return to Drusillas Park on 28 September to oversee the zoo's first ever Spider Phobia Course; perfect for those who freeze with fear at the thought of finding a spider in their own bunch of bananas.
For more information regarding the Spider Phobia Course visit the event page. For more information on The British Tarantula Society, please see www.thebts.co.uk
Back to listing