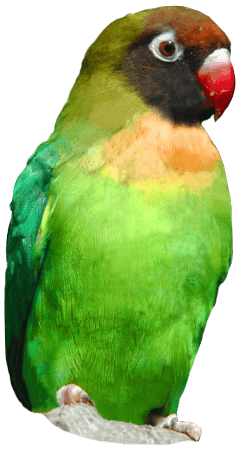 Street Styling at Drusillas Park in aid of JDRF
On Monday 24th June, celebrity hairdresser Jal Clarke visited Drusillas Park to offer haircutting and styling to staff and visitors in aid of the Juvenile Diabetes Research Foundation (JDRF).
Jal of Icon Stylists in Eastbourne, carried out Street Styling at the award-winning zoo throughout the day. Many people queued up to face the chop including the zoo's Head of Visitor Services, Emma Major. Each provided a minimum donation of £5 to the charity which will be used to improve the lives of those affected by type 1 diabetes.
Type 1 diabetes is a chronic, life threatening condition which has a life-long impact. Approximately 400,000 people live with type 1 diabetes in the UK including 26,000 children.
JDRF is a global organisation run by people with type 1, for people with type 1. It seeks to provide information to children, adults and parents living with the condition and campaigns to increase awareness, funding and research for a cure.
Events Organiser, Jan Mirisola-Jones commented: "It has been a great opportunity to raise money and awareness for something close to my heart, as my 13 year old daughter was diagnosed with type 1 diabetes just over a year ago. I was delighted when Jal Clarke and Drusillas agreed to create this event in support of JDRF."
"I have also been able to tell people here today about another event I am organising in aid of JDRF on 19th October – a sponsored fire walk in which Stephen Lloyd MP has already agreed to take part. Please find me at Fired up for JDRF on Facebook and Twitter."
This is not the first time that Jal Clarke has carried out Street Styling at Drusillas Park. In 2010 he and his team cut visitors hair in aid of the Gulf of Mexico oil spill. Jal then returned to Drusillas in 2012 to raise money for the East Sussex Foster Care Association.
Jal commented: "It is great being back at Drusillas for the third year. Claire Peters and the other staff are great and always make us feel welcome. We hope to be back here soon."
For more information about JDRF please visit www.jdrf.org.uk. For further information on Icon Stylists visit www.iconstylists.co.uk or telephone 01323 737838.
Back to listing