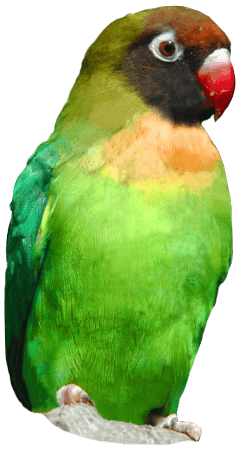 Summer Guide: 12 New Things to Explore This Summer
PUBLISHED 12/07/22
We have been seriously busy bees this year creating so many new and exciting things for you to explore at the Park.
1. New Ride: Jungle Jeeps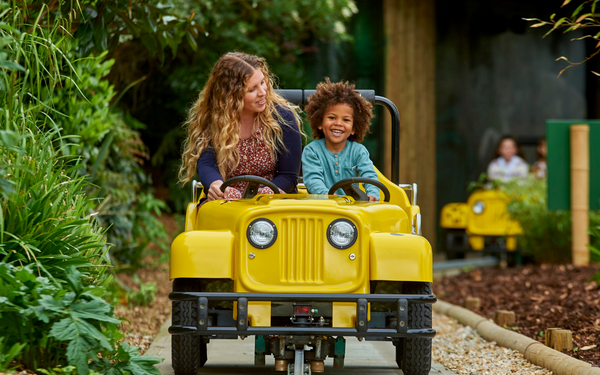 Settle into your Jungle Jeep and set off on an amazon safari through the tropics! As you journey through the jungle tunnel keep a look out for unusual and exciting animals as well as plenty of fascinating jungle facts!
2. New Ride: Amazon Skyrise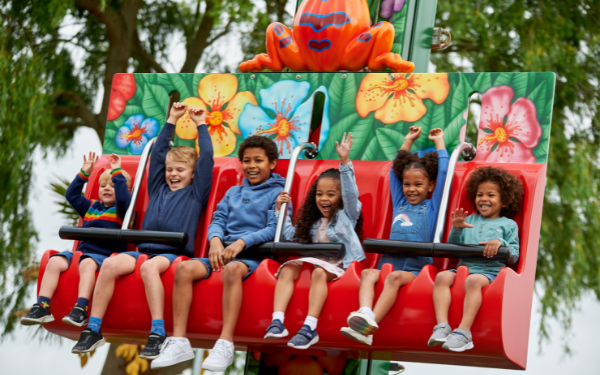 Reach for the sky as you soar above the tree top canopy! Enjoy a bird's eye view of the Rainforest, and get ready for your stomach to drop as you shoot back to ground level... don't forget to scream! Find Amazon Skyrise in The Rainforest Adventure area
3. New Ride: Toucan Twister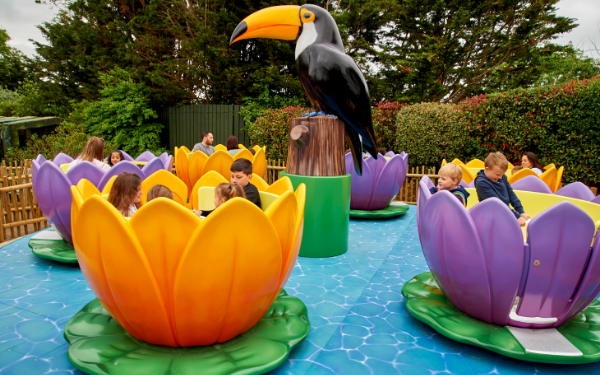 Get ready for a whirlwind ride on the Toucan Twister! Nestle yourself into the center of a beautiful water lilly to spin, whizz and whirl around the giant Toucan. Feeling brave? Spin your wheel if you want to go faster!
4. New Ride: Junior Jeep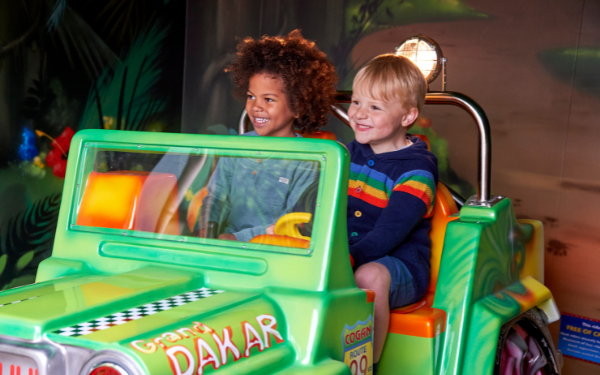 For your littlest explorers, there's the chance to take the wheel and drive our mini static Jungle Jeep down the rainforest track! The jungle backdrop of our newest toddler ride is perfect for those safari selfies!
5. SPARK Sensory Experience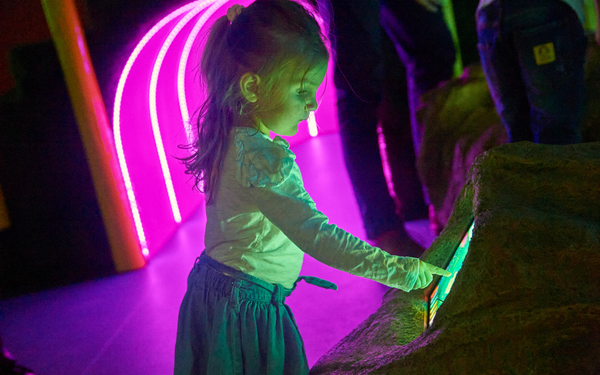 Harnessing the very latest in immersive technology, SPARK is the UK's largest sensory play experience. Dive into coral reef, leap across lily pads and splash among crocodiles, watch the walls animate with your touch annnnnnnnd even take a wild ride zebra! (additional tickets required)
6. Zoo Borns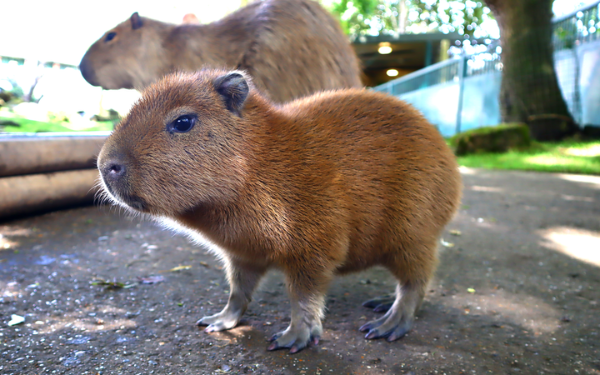 Get ready to 'ooh' and 'aww' your way around our Zoo as you meet all our gorgeous new arrivals! Look out for baby meerkats, monkeys, prairie dogs, lovebirds, and the cutest little capybara!
7. Shark Alley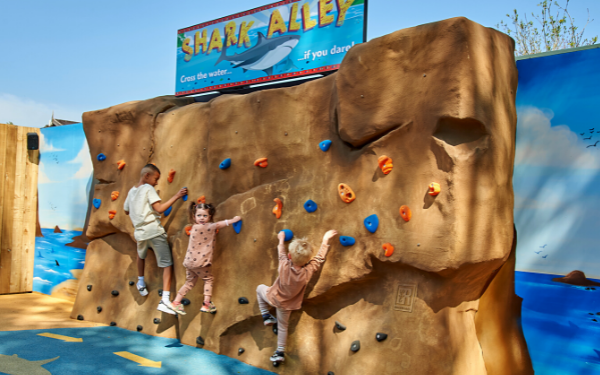 We know how much little explorers just love to climb, so our new traverse climbing adventure is the perfect addition to our Zoo Route. Watch as your little ones attempt to cross the 'shark infested' waters to safety!
8. Immersive Animal Enclosures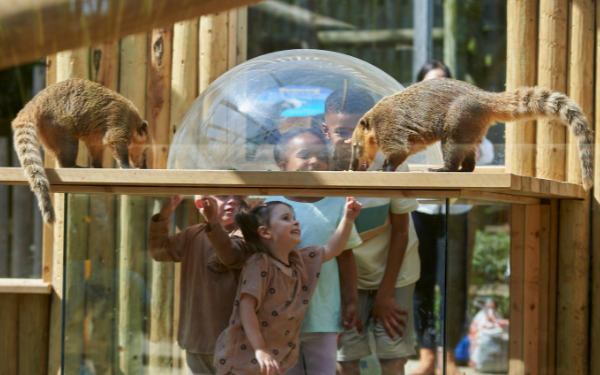 Let little ones experience a truly nose-to-nose encounter with some of our most inquisitive animal residents, with immersive viewing pods in our meerkat and coati enclosures, and endless educational interactives along the way
9. Free Kid's Coin-Op Rides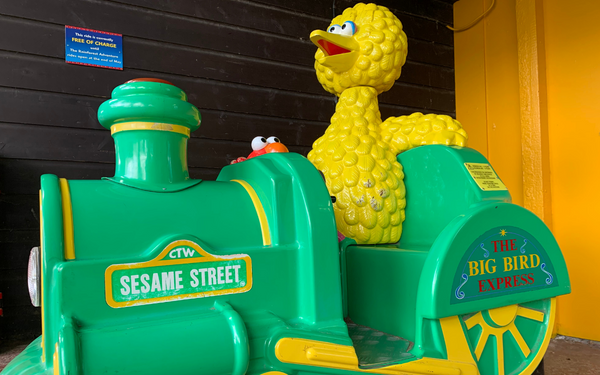 Our free-of-charge coin operated rides will remain a permanent feature at Drusillas, so your little ones can ride with Big Bird, Marshall or Spiderman as many times as they wish. Find them in our House of Fun and dotted along the Zoo Route
10. Conservation Station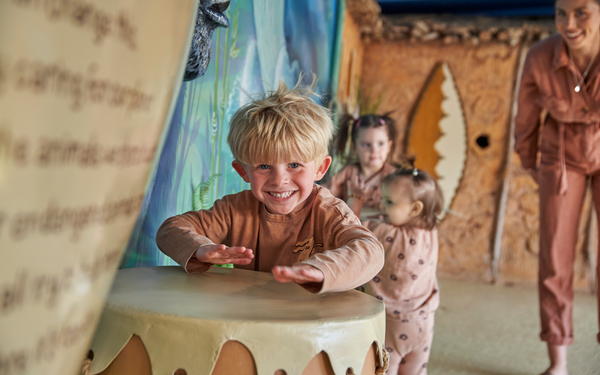 Our newest edu-tainment interactive space allows little ones to get nice and loud by banging our bongos and learning about some of the planet's most endangered species
11. Candyland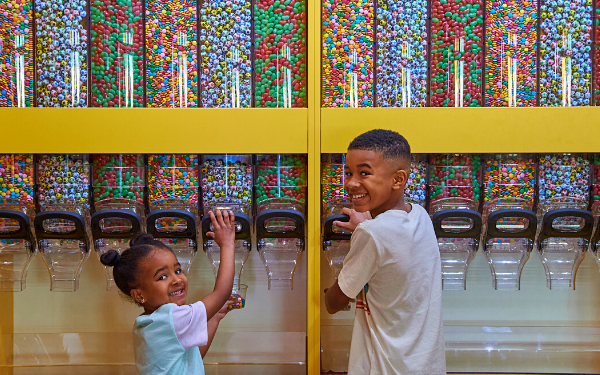 The stuff of sweet dreams has arrived at Drusillas, with our brand new pic'n'mix dispensers. As if sweets needed to be more exciting, our new pull down handles will release a flood of sweetie goodness!
12. EV Chargers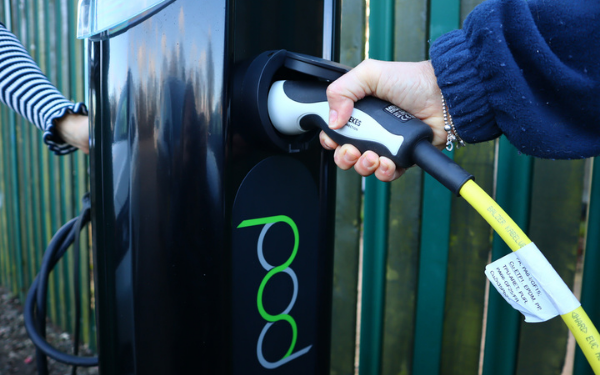 And just as exciting as our new attractions around the Park, we've now installed four EV chargers in our customer car park, so you can charge up on all that lovely sustainable energy whilst you're enjoying your day
Back to listing