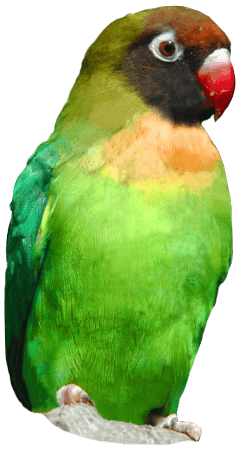 The Rainforest Adventure Opens at Drusillas Park!
PUBLISHED 27/05/22
Four exciting new family rides, nestled among a jungle of animatronic animals, wild sculptures, and gorgeous greenery will open to the public this weekend at Drusillas Park.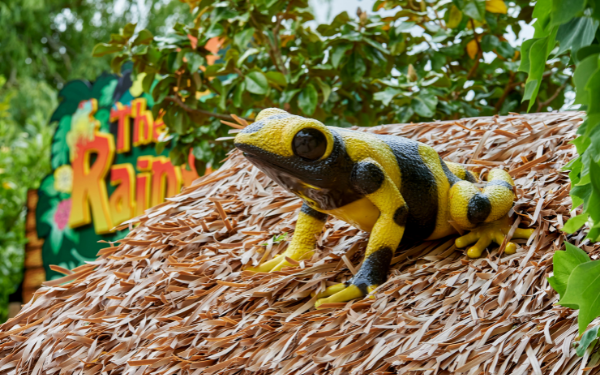 Drusillas invites visitors to experience The Rainforest Adventure from 2pm on Saturday 28th May and be among the first to 'go wild in the jungle' at their newest attraction. The project is the second investment of more than half a million pounds in less than twelve months - forming a key part of the Park's future vision and development plans.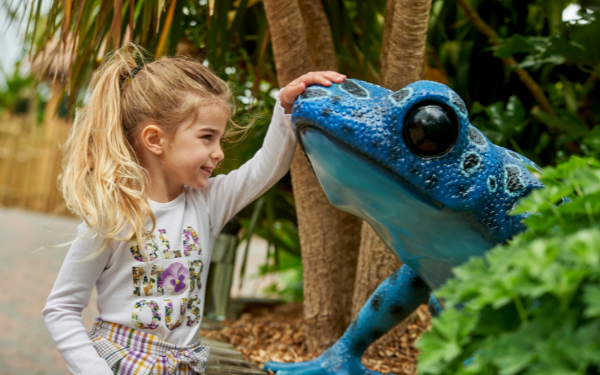 Expanding on the beautiful theming of the Park's already existing Rainforest Carousel, The Rainforest Adventure replaces Hello Kitty's Secret Garden, which closed in December 2021. The reimagined area will bring even more tropical animal magic to a Drusillas day out. Step into the amazon and make wild memories on some of your favourite family-friendly rides!
Toucan Twister offers a tropical adaptation of the classic tea cup ride, welcoming riders to climb aboard a giant water lily, ready to spin, whizz and whirl around a giant toucan.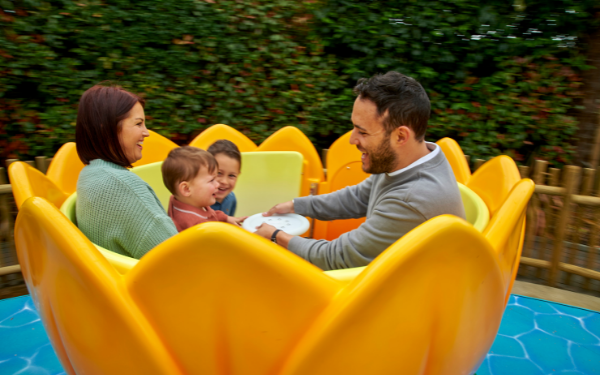 Jungle Jeeps lets little ones take the wheel on a mini safari adventure through the tropics, on the hunt for animal facts, spotting exciting creatures such as jaguars, crocodiles, and a huge spitting anaconda.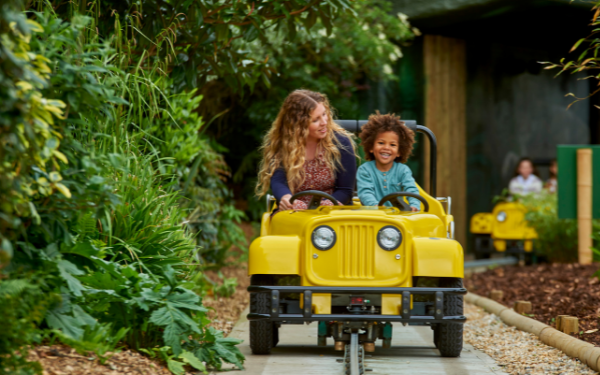 Amazon Skyrise takes mini thrill seekers to new heights to enjoy a special bird's eye view of the rainforest from the tree tops, but get ready for your stomach to drop as you shoot back down to ground level.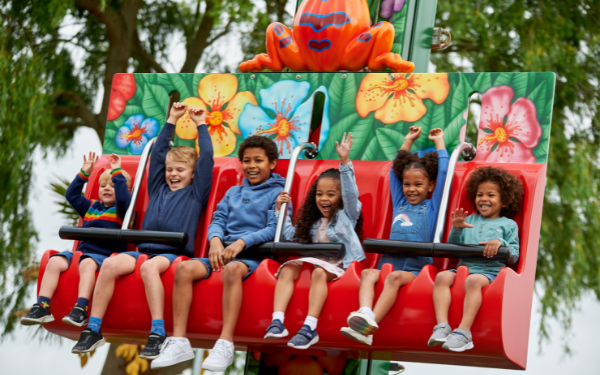 Toucan Twister and Amazon Skyrise spent months being expertly crafted by Italian amusement group Zamperla. Zamperla employed a combination of cutting-edge technology and a team of artisan crafters to bring the bespoke pieces to life, featuring a giant toucan atop a pond of colourful lily pads, and two huge tropical frog sculptures. The Jungle Jeeps have also clocked up some miles on their retheming journey, arriving from Metalbau in Germany after undergoing a complete transformation including the addition of a second steering wheel to allow for both riders to interact with the ride.
Marco Mazzucchi of Zamperla commented: "Working hand in hand with Drusillas and the Smith family has been a pleasure for us: we had the opportunity to realise their vision regarding the two rides, letting this revamping project become like a work of art."
New to the area is the addition of a toddler ride – Junior Jeep – for the Park's littlest explorers to take their turn driving a static Jungle Jeep down the rainforest track.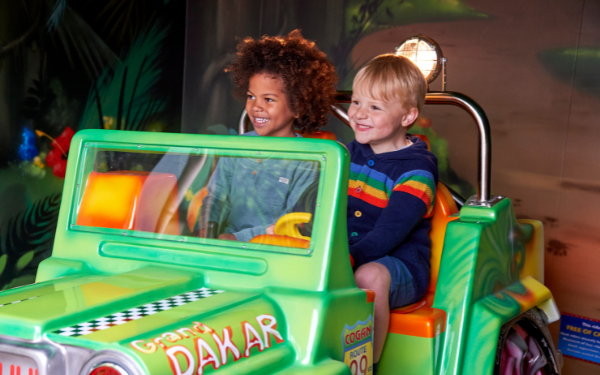 The new toddler ride sits within a beautiful, hand-painted jungle hut, created by talented London-based street artist, Aspire Artwork. In addition to this piece, Aspire spent weeks completing a bespoke commission covering the Jungle Jeep tunnel in stunning rainforest imagery – now a striking centrepiece for the new attraction.
Manging Director, Ollie Smith, talked about the project: "Seeing all the pieces of the jungle come together over the last few months has far surpassed our expectations, and we can't wait to share The Rainforest Adventure with our visitors. It's been exciting seeing the many unusual deliveries arriving; one day it's a giant toucan, the next it's a lorry full of jeeps, or a spitting anaconda! Our estate team have really excelled themselves, collaborating with teams from all over the world to ensure every single thing that arrives is of the highest standard, and working day and night to get everything perfect for opening."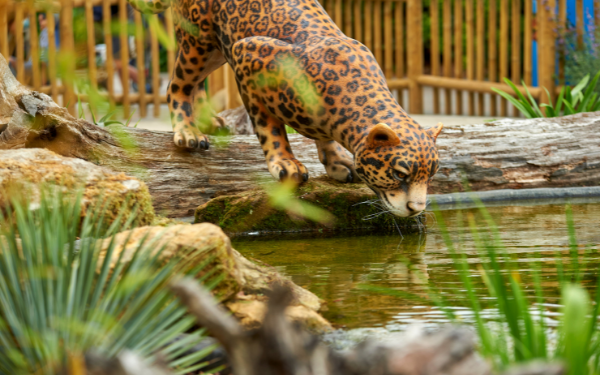 "We loved having Hello Kitty as part of the Drusillas family, and feel very proud to have achieved a first for Europe at the time - but are excited to now offer a really unique Drusillas experience throughout the Park. The transformation is just the beginning of so many more exciting developments coming up in the next few years."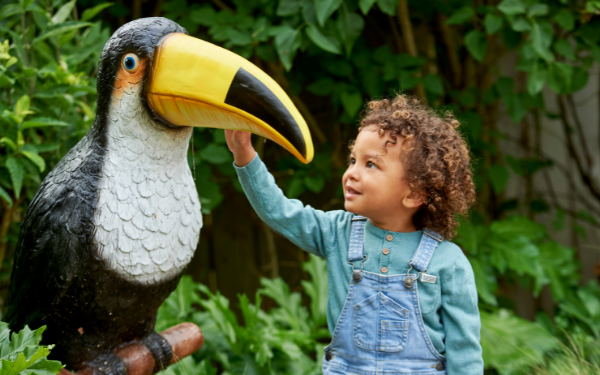 Alongside the new attraction, Drusillas have also confirmed that they will now permanently offer free coin-operated rides throughout the Park. Originally put in place whilst work on the new attraction was carried out, seven kids rides, including Thomas the Tank Engine, Paw Patrol, and a wild west shooting gallery, will remain free of charge for all visitors.
Back to listing