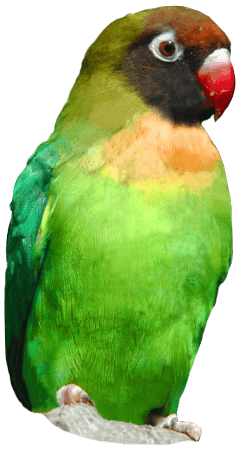 All Grown Up in a Flash!



Flash, the hand reared baby sloth, has been happily celebrating her 2nd birthday today at Drusillas Park in Alfriston. Zoo Keepers have spent the morning spoiling her silly, from decorating her enclosure with birthday banners to making her a very special sloth birthday cake, and even presenting her with a lovely sloth themed card.
Flash was born at Drusillas on 26 March 2016 and was lovingly hand-reared by Zoo Keepers after her mother sadly died giving birth. The individuals responsible for Flash's excellent progress are Head Keeper Mark Kenward and Zoo Keeper Gemma Romanis. Together the duo (or Team Flash as they have been named) worked around the clock to care for the orphaned infant. The pair even took turns to take her home with them; two-toed sloths are a nocturnal species so require interaction and regular feeds during the night.
Zoo Keeper, Gemma Romanis, commented: "I can't believe we are celebrating Flash's 2nd birthday already! She has grown up so fast! It's amazing to see how well she is doing now and how she is thriving at Drusillas. It was so sad when she lost her mother, but Mark and I were more than willing to put in the time to raise her and make sure she had all the love and attention she needed."
"I am so proud of Flash; I absolutely adore her. I wanted to do something special to celebrate her birthday so I rounded up a few of my fellow Keepers, and we decorated her enclosure with a banner, and all signed her a little card. I also made her a very special birthday cake for the day, which she wolfed down at surprising speed for a sloth!"
Delighted to be woken from her snoozing, Flash made light work of her birthday feast. Gemma Romanis handmade Flash's 'cake' out of soaked leaf pellets which were mashed together to form the 'sponge', she then topped the cake with sweet potato 'icing' and decorated it with sweetcorn. To complete the veggie creation, Gemma then added two carrot 'candles'. Although this might not be a human's first choice for cake, the combination added up to absolute sloth-y heaven.
Gemma Romanis continued: "I'd say the birthday surprise was a real success! Even her mate Gordon roused himself from his nap to come and celebrate with her. I do really miss having Flash live with me, but I am so enormously proud to see her confidence growing and her adapting so well. It means we have achieved successfully what we set out to do and although it was an incredibly full-on year raising her, it's also been an enormous privilege to have been part of her life and to work alongside Mark. I'm very proud of this achievement and it is something that will stay with me for the rest of my life both personally and professionally"
"On behalf of all the staff at Drusillas we would like to wish Flash a very Happy 2nd Birthday, and raise a toast to many more years of happy memories!"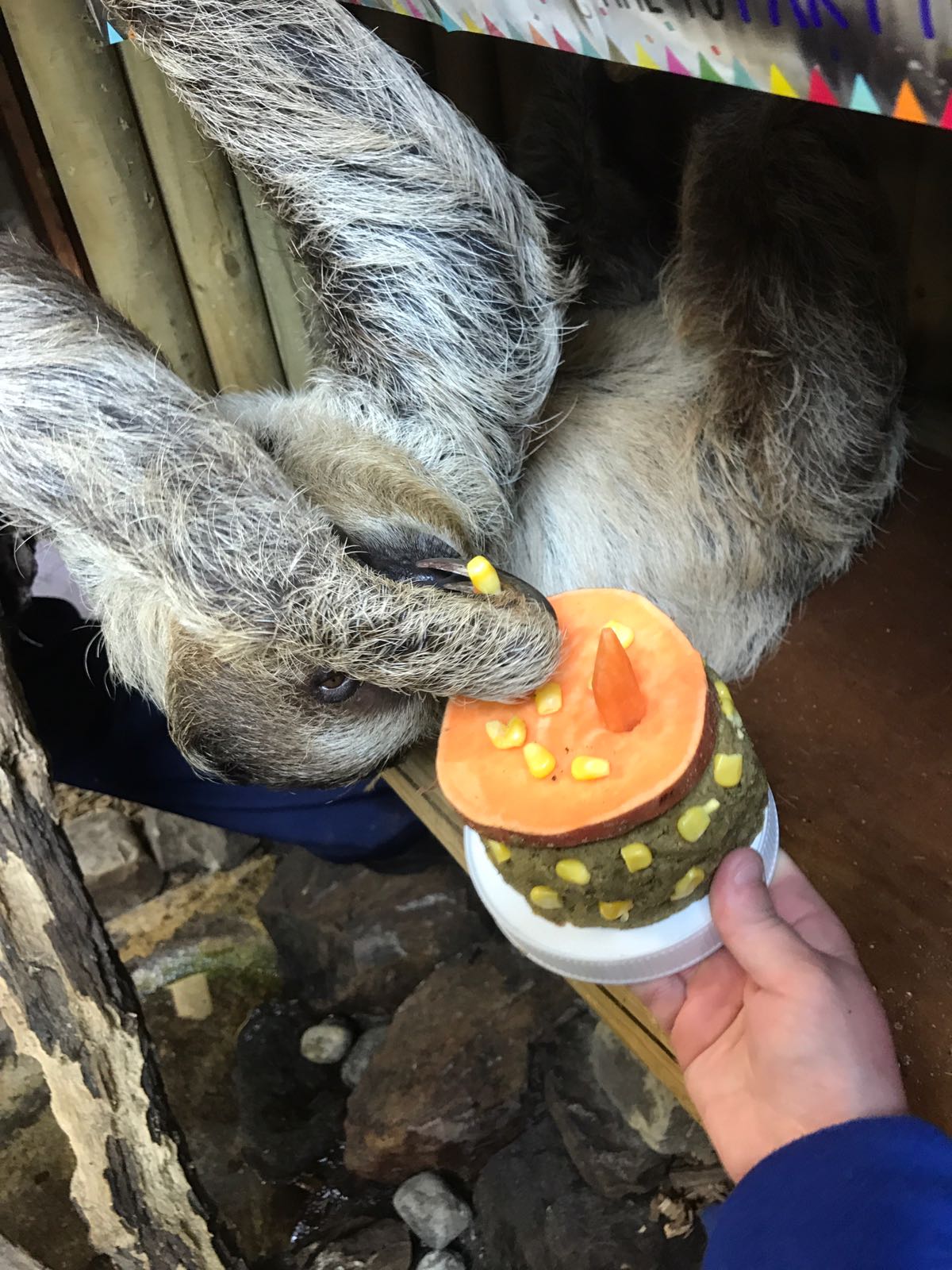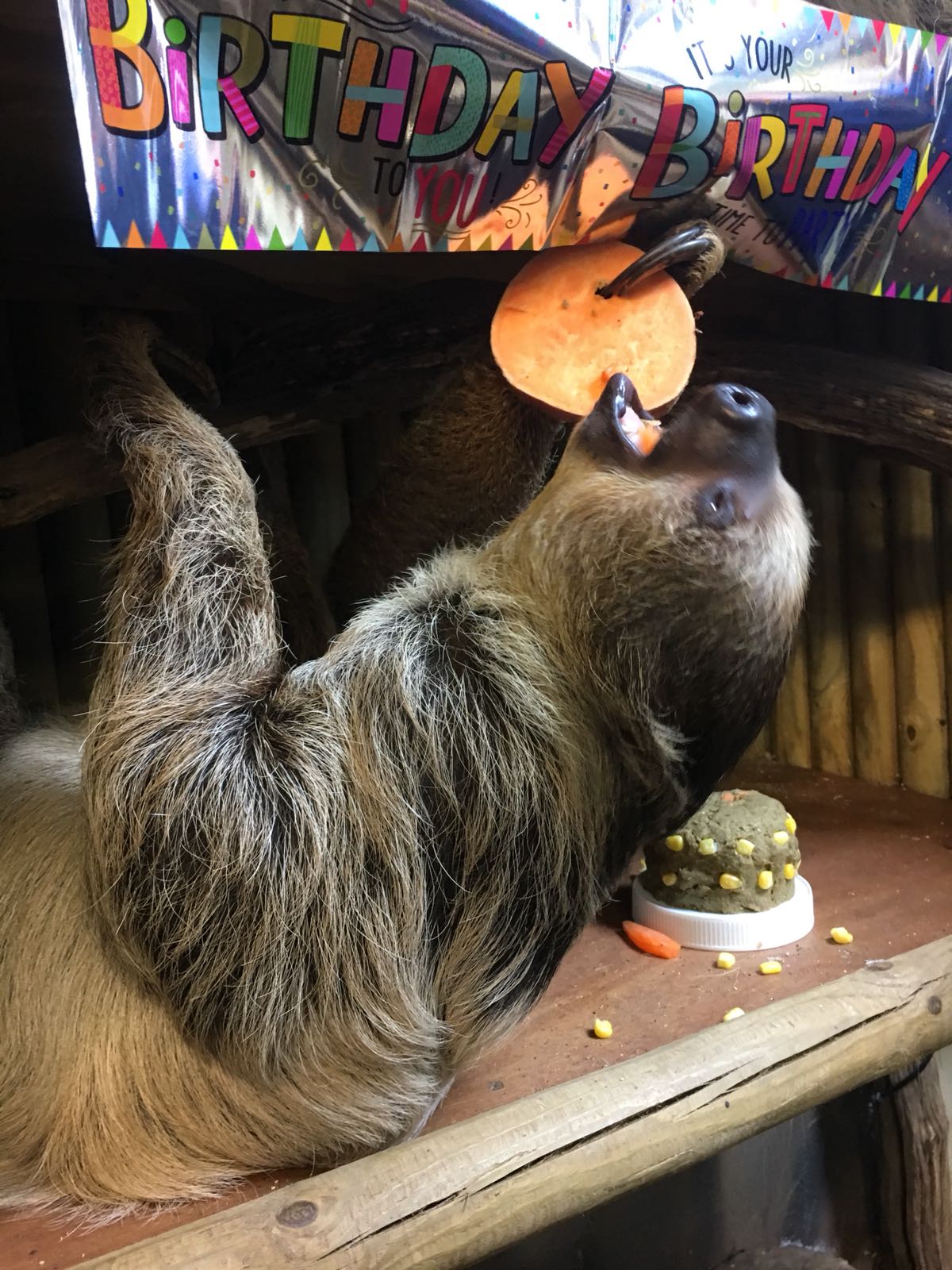 Back to listing