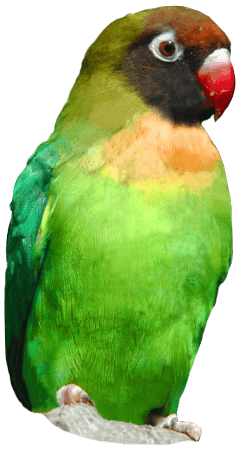 Win a Camel Close Encounter At Drusillas Park!

On Friday 22nd June 2018 Drusillas Park, East Sussex, will be celebrating World Camel Day. Celebrated across the globe, this special day is designed to raise awareness for this amazing and unique species.
Once a year camels take centre stage and are put under the spotlight in zoos all over the world. Drusillas will be celebrating the day by giving away an amazing Close Encounter Camel Experience. This amazing opportunity will give one lucky winner not only the chance to get up close and personal with Drusillas' two Bactrian camels, but to learn all about this amazing species as well.
Bactrian camels arrived at Drusillas back in 2015 and have proved extremely popular with staff and visitors alike. So much so, that this year the zoo launched a brand new Animal Experience in their honour. The Close Encounter experience allows a member of the public to enjoy a one-to-one close encounter with camels Roxy and Lofty whilst they feed them their afternoon snack.
The desert duo came to Drusillas from Cotswold Wildlife Park, and can be found living in the zoo's central paddock along with llamas, Diamond and Tori and alpacas, Clive and Albert.
Deputy Head Keeper, Sophie Leadbitter, who has been instrumental in the camel's care and training, said: "These are the largest animals we have ever looked after at Drusillas, so to begin with it was a bit of a challenge, but it has been just an incredible experience to get to know Roxy and Lofty. They have settled in better than we ever could have imagined, they really are part of the family now."
"Bactrian camels are a truly fascinating species; they are very powerful though so you have to treat them with the utmost respect. I have a really special bond with Lofty, he runs over to see me whenever I am near the paddock, and he always cuddles in close."
In the wild Bactrian camels are now critically endangered, and a teetering on the brink of extinction. There is only thought to be approximately 600 wild camels surviving in China and Mongolia and most of the world's 1.4 million Bactrians are domesticated.
Deputy Head Keeper, Sophie Leadbitter, said: "We are hoping that by giving away a Close Encounter Camel Experience, we will encourage people to engage more with this amazing species. We want to raise awareness for their conservation and to make people realise just how important it is to protect them in the wild."
"We don't necessarily connect as well with camels because they aren't seen as a traditionally 'cute' animal. But if everyone could see how loving, intelligent and quirky these animals are I'm sure they would add them straight to the top of their favourites list. We really want to raise awareness for the species and we hope that this competition will help us to do just that."
Drusillas is launching the competition at 8pm tomorrow (Friday 22nd June). Anyone who wants to be in with a chance of winning this amazing Close Encounter Experience should go to the Drusillas Facebook Page for details of how to enter
https://www.facebook.com/drusillaspark/
. The competition will be closing on Wednesday 27th June 2018.
Back to listing