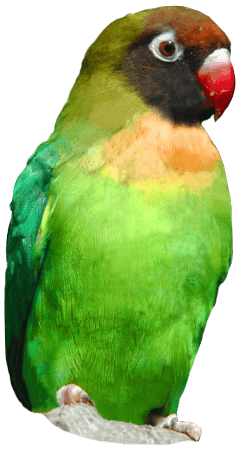 In celebration of the upcoming Love Your Zoo Week, Drusillas Park in Alfriston have launched a creative competition to win an animal adoption.
The competition is open to all children under the age of 18 and requires them to submit a drawing of their favourite animal at Drusillas! Along with the winning entry, a selection of the best pictures will be displayed in the Drusillas main entrance foyer over May Half Term.
Love Your Zoo week is an annual nationwide event to promote the important work zoos do with regards to conservation, education, and research. This year Love Your Zoo Week spans from Saturday 29th May to Sunday 6th June 2021.
Zoo Animal Manager, Mark Kenward, said: "Zoos all over the UK get involved with celebrating Love Your Zoo Week and this year we wanted to do something special. After being closed for so long over the last year, it's really wonderful to have our visitors back and we know how much they have all missed coming to see our animals! We thought this would be a great way for kids to show which animal they love and missed the most!"
"Zoos play a vital role in helping to safeguard the future of vulnerable, threatened and endangered species. Awareness weeks like Love Your Zoo Week are essential for promoting conservation and education. Drusillas is currently supporting the Sloth Conservation Foundation as our conservation Charity of The Year. We are helping to protect sloths in the wild and save their habitats from deforestation."
In order to enter the competition, participants must send in a drawing of their favourite Drusillas animal by 10am on Friday 28th May 2021. Entrants will need to send their submission electronically by either scanning or taking a clear photo of the drawing and emailing it to [email protected]
Entrants should write 'I love my zoo!' as the subject line of the email and include their child's full name and age in the body of their message. The lucky winner will be chosen by a panel of Drusillas judges on the basis of creativity and will be informed of their win by Tuesday 1st June 2021.
Zoo Animal Manager, Mark Kenward, said: "We're really excited to see what everyone comes up with. Whenever we run creative competitions, we always get such a great response and we've seen some real talent over the past few years!"
"There are so many amazing animals to choose from as well, so hopefully we will get to see a great variety in entries. We can't wait to have all the artwork displayed in the foyer for Love Your Zoo Week – it will be a really special way to mark the event."
For full terms and conditions please visit www.drusillas.co.uk/love-your-zoo and to have a look at what animals live at Drusillas please visit www.drusillas.co.uk/zoo.
Back to listing