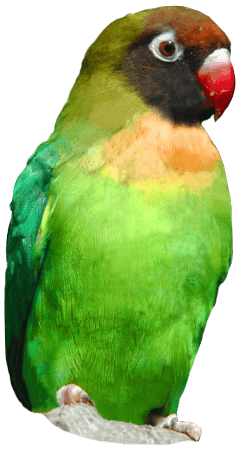 BBC Sussex Team Up With Drusillas
Drusillas Park in Alfriston is teaming up with BBC Sussex in a bid to name their three beautiful scarlet ibis. Listeners to Danny Pike's radio show will be able to enter an exclusive competition to name these exotic birds every day this week*.
Despite welcoming the three new birds at the end of December 2017, Zoo Keepers at Drusillas have been struggling to come up with suitable names. However, Drusillas is confident that with the help of Danny Pike and his listeners they will finally be able to name their lovely birds.
In the wild scarlet ibis can be found in marshes, swamps, lakes and streams in northern South America and further around the coast of Brazil. These striking birds are completely covered in bright red feathers, apart from their black wing tips, and they have a long curved beak and long red legs.
Zoo Manager, Sue Woodgate, said: "Young ibis are actually brown and white in colour, and then as they mature, they develop their deep scarlet colouring. Much like flamingos, ibis get their colour as a result of what they eat. Their diet is rich in crustaceans, which gives them this wonderful red hue."
"Scarlet ibis live in large groups containing thousands of birds. It really is quite a spectacle to see them all take flight at once."
Drusillas is looking to name three birds; two males and one female. To find out how to enter the competition, listeners should tune in to Danny Pike's show on BBC Sussex or BBC Surrey between 9am and 12pm this week (frequencies 95.3, 104.5 & 104.8 FM). Alternatively, entrants can visit the BBC Sussex Facebook Page to view the competition: www.facebook.com/BBCSussex
The lucky winner will not only get to choose the bird's names but will also win a family ticket to Drusillas Park to visit them!
BBC Sussex presenter, Danny Pike, said "It's great to be working with Drusillas on this joint initiative. My listeners are a clever bunch, so I'm sure they'll come up with some really brilliant suggestions."
*The competition will close on Friday 09th February 2018.
Back to listing