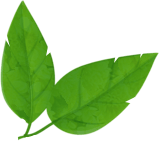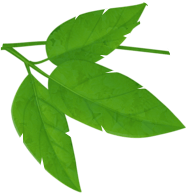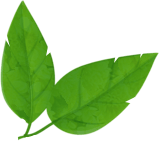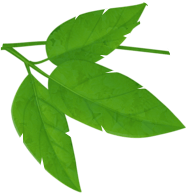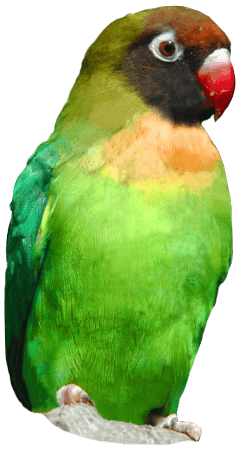 Annual Membership Terms and Conditions
We are sure that you will enjoy all the benefits of being a Drusillas Annual Member including unlimited access to the Park 362 days a year!
By joining the scheme you are agreeing to the full terms and conditions under which Annual Membership is offered, as well as our terms of business.


Membership expires 12 months from the date payment is taken, not from the date we take or receive the photograph or the membership card is collected.
Entrance to the Park or any other membership benefits will not be permitted without a valid membership card. This card cannot be issued until a photograph has been received.
We are unable to process an Annual Membership without a valid email address. This email address will only be used to contact you regarding important membership information, such as your renewal.
We are unable to process a membership or issue a membership card without a photograph of each individual. This can either be taken onsite or a passport sized photograph should be provided. We will endeavour to return any photographs supplied, but this cannot be guaranteed.
Annual Members can use any admission gate for entry but only the Visitor Services Office for card collection, joining, renewals, enquiries, etc. There is no automatic right to entry without queuing however on exceptionally busy days we will endeavour to fast track Annual Members whenever possible.
A replacement card, whether lost or stolen, will only be issued subject to verification of identity and is subject to an administration fee.
Annual Membership is not transferable.
Annual Membership cannot be frozen or suspended mid-term term under any circumstances.
Annual Membership benefits only apply to the cardholder and are not extended to other family members.
Any change of address can be notified in writing either by post or e-mail or in person at the Visitor Services Office.
Babies and those not yet two years old are free of charge. Any child of a current member who has reached their second birthday will be charged the full daily admission rate or will be required to purchase an Annual Membership.
All Annual Memberships are valid for 12 months from the date of payment. There are no short-term memberships or pro-rata refunds if you wish to terminate a membership prior to its expiry. Long-term pro-rata memberships to synchronise dates with existing memberships are available on request.
We reserve the right to alter or remove attractions, animals, or facilities without notice and without compensation.
Admission to the Park and use of the facilities are subject to the published last admission and closing times. Entry to the Park will not be allowed after the last admission times: 4pm (GMT) and 5pm (BST).
Under normal circumstances Drusillas is open 362 days a year. If we are forced to close due to circumstances beyond our control Annual Membership will not be extended or monies refunded.
Under normal circumstances Drusillas provides unlimited access to Members 362 days per year. However, during times of exceptional demand or if the capacity of the Park needs to be restricted for any reason, we reserve the right to limit the amount on Annual Members entering the Park on any one day.
Gold Membership is only available to children aged 2-12 years. If you wish to upgrade an existing Standard Membership to a Gold Membership the full difference will be charged regardless of the residual term.
The additional Gold Membership benefits are available most weekends and East Sussex school holidays, weather permitting. Facilities are not available from the end of October half term until the middle of January due to our Christmas At Drusillas attraction.
Standard and Gold Membership benefits are reviewed each December. Current benefits apply to the calendar year and are subject to change without notification on the 31st December. Any change in benefits will be effective from 1st January and apply to the remaining term of Membership.
Occasionally we may send email offers to Annual Members who have opted in for offers and updates. These offers are a marketing initiative and do not form part of the terms and conditions of Annual Membership. We take no responsibility for lost or undelivered emails (please also refer to clause 10 of Drusillas General Terms of Business).
Any renewal discount offer is subject to Annual Membership being renewed on or before the expiry date. A 30 day "period of grace" is offered but it cannot be extended beyond 30 days under any circumstances. All membership cards will be dated from the original expiry date. This offer only applies to a renewed membership and is not extended to new and/or additional family members. It is the sole responsibility of the Annual Member to be aware of their expiry date and their "period of grace" cut off point. Renewal reminders are sent as a goodwill gesture and do not form part of the membership terms.
Any offer to get the admission fee refunded is only valid on the day of the visit and only for those present. It is dependent on providing the original till receipt at the Visitor Services Office before closing, 5pm (GMT) 6pm (BST). This offer excludes entry via Tesco tokens and/or certain vouchers.
Drusillas Zoo Park Ltd reserves the right to refuse admission and revoke a membership for any reason.
If you have any queries regarding Annual Membership please e-mail [email protected] or telephone 01323 874100 during normal office hours. We sincerely hope you enjoy your Annual Membership at the Park.
See here for full Childminder Annual Membership Terms and Conditions.
Sign up to our mailing list to receive all the latest vouchers and exclusive offers!
All emails include an unsubscribe link. You may opt-out at any time. See our privacy policy here.