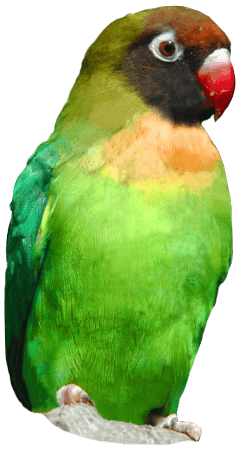 They're creepy and they're kooky...
They're creepy and they're kooky, mysterious and spooky…Competition Winner names Drusillas Bats After the Addams Family
Over the past week Drusillas Park, East Sussex, has been running a spook-tacular Halloween competition to name four of their lovely fruit bats. The results are now in and Drusillas is proud to announce that the winning names are straight out of the Addams family: Pugsley, Wednesday, Gomez and Fester.
The competition received hundreds of entries, with lots of people eager to be in with a chance of naming the cheeky group of bats. There were some fantastic entries, with names such as 'Harry, Ron, Hagrid and Voldemort', 'Hocus, Pocus, Thackery and Binks', 'Casper, Fatso, Stretch and Stinky' and 'Boris, Donald, David, Jeremy (because there's nothing scarier than Brexit)' ranking among the best.
Drusillas' competition brief left lots of scope for creativity, with the only guidelines being that the names should pair well together and be appropriate for Halloween. The winning entry came from Laura Edwards, who entered via Facebook.
Head Keeper, Sophie Leadbitter, commented: "We are thrilled with the new names Laura has picked out for our little bats! Very fitting names seeing as we are so close to Halloween and bats are synonymous with the occasion. We do have to say though, our bats are extremely friendly and not scary at all! We're sure they will love their new names."
A few months ago, Drusillas Park welcomed not one, not two, not three… but eight new Rodrigues fruit bats to the Park. Four of them were named early on, but keepers were struggling to think of names for the remaining four lads. After scratching their heads and trying to come up with suitable names, Keepers decided to throw it over to the public to see if they can come up with names for their group of males.
Head Keeper, Sophie Leadbitter, commented: "We would like to say a massive thank you to everyone who entered the competition, we had a really tough time whittling our choices down. We are just thrilled with our mini Addams Family; we couldn't have asked for better names!"
Don't forget Drusillas Shriek Week is nearly here! Keep your little horrors half term happy and bring them down to Drusillas family friendly Halloween celebration. Shriek Week will run from Saturday 25th October to Sunday 3rd November. Venture through the creepy cobwebbed corridors of Haunted Heights, run from the Mummy hidden in the Maze, meet the mystical monster The Gruffalo and encounter creepy crawlies in the Discovery Centre.
Back to listing