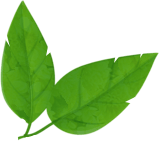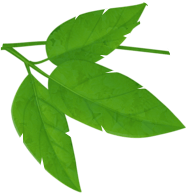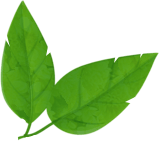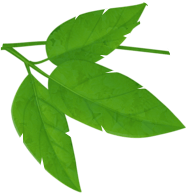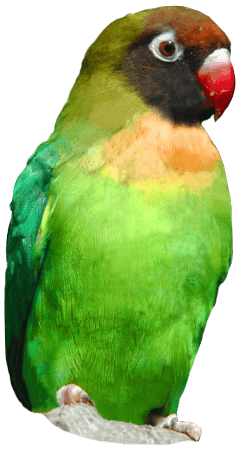 Halloween Events in Sussex at Drusillas 2021
Halloween Shriek Week
Looking for some of the best Halloween events in Sussex for kids? Shriek Week at Drusillas Park (23rd-31st October) is the perfect place to bring the kids for a fun-filled and spooky Halloween week! Drusillas which is located between Brighton and Eastbourne always conjures up oodles of eerie excitement and seasonal surprises to keep your little horrors half term happy!
Haunted Heights
Venture through the creepy cobwebbed corridors of Haunted Heights - Drusillas' live action haunted house experience - into the terror-tory of sin sisters, Hocus & Pocus as they play hide and shriek with the unsuspecting public. Deep at the heart of Haunted Heights lies a ghostly secret; thrill seekers are invited to knock on the trap door and discover the spook-tacular surprise within. Will you dare to get into the spirit of things?
Mummy Mayhem
Missing from the tomb of Mungo, an ancient Mummy has been seen wandering through the shadowy pathways of the twisted terror maze. Enter through the old temple ruins and unravel the mystery within…but take heed you don't come to a dead end! This live action maze adventure could bring any twists and turns to the story... terrible things creep through the quiet waiting to pounce!
⭐NEW⭐Sugar Skull Witch
She floats, she glides, she slides and sneers, she welcomes the dead back from hundreds of years, keep out of her way and stay well ahead, if you wish to escape the Land of the Dead! Our wickedly stylish live action Sugar Skull Witch will be making appearances* gracefully and ghoulishly gliding around the Park from 27th-29th October.
*Performance times are 12.30-13.10, 13.40-14.20 and 14.50-15.30
Creepy Crawly Encounters
Scuttle along to the Discovery Centre for some creepy crawly encounters throughout the week and meet some amazing mini monsters. The Discovery Centre, open between 10.30am and 4.30pm, will be swarming with weird insects including cockroaches, millipedes, mealworms, locusts, and an Asian forest scorpion! Experts from their Zoo team will be available to answer everyone's burning bug questions.
Petrifying Parlour
Fang-tastically frightening tattoos and freaky face painting is available in the Parlour transforming little angels into witches, black cats and monsters!
⭐WIN⭐ FaBOOlous Fancy Dress Competition
We're running a fancy dress competition for the best dressed during Shriek Week, with the chance to win a family ticket for four! Take a photo in costume somewhere at Drusillas and either email your entry to [email protected] or post it to Instagram and tag @drusillaspark with the hashtag #shriekweek. Good luck!
The Monster Dash - Virtual Charity Fun Run!
Calling all monsters and mummies, ghosts and ghouls, witches and werewolves! Drusillas needs YOU to join their wicked new virtual race for 2021 – The Monster Dash – to help raise vital awareness and funds for incredible local charity, Wolo. Can you bolt like the boogeyman, zoom like a zombie, or skedaddle like a skeleton? To take part in Monster Dash, all you need to do is complete a 2.5k, 5k or 10k, whilst dressed in your creepy costume, during Drusillas' Shriek Week. Sign Up here
Devilish Decor
We've gone ALL OUT this year, so prepare to immerse yourself in a truly terroriffic Halloween atmosphere! The whole Park will be draped in pumpkins, skeletons, spiders, cobwebs and more... so there are endless opportunities for you to capture that perfect spooky selfie - and don't forget to get a snap stuck in the stocks with Mr Skelly! Well, you know what they say... if you've got it, haunt it!
*Members do not need to book tickets for Shriek Week, you are welcome to visit on any day and enjoy the thrills!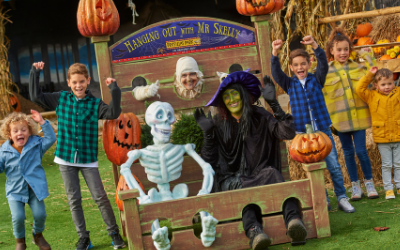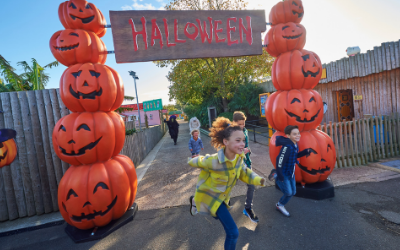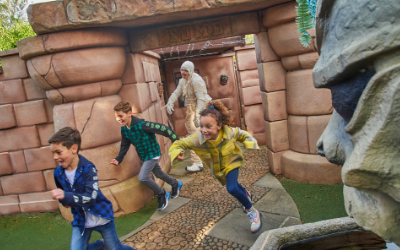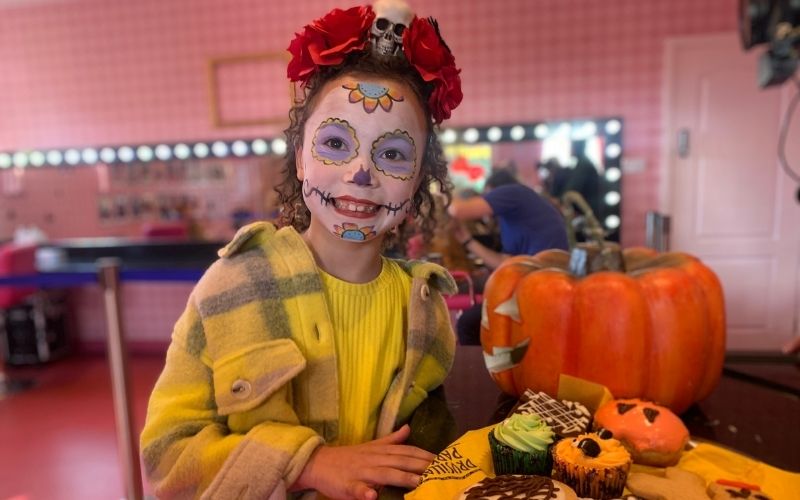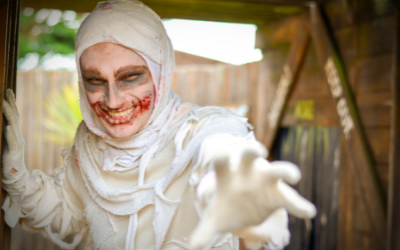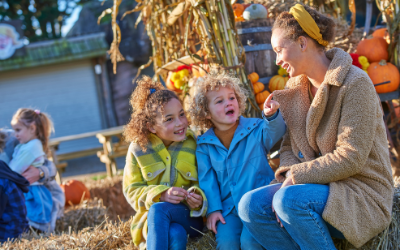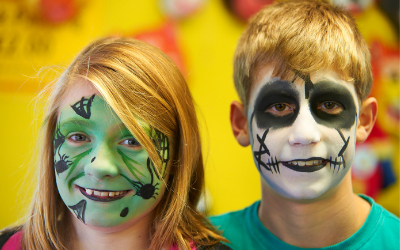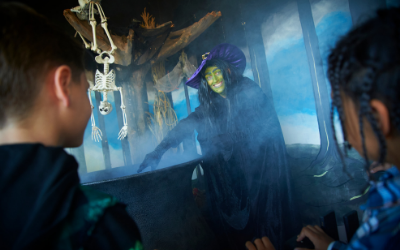 Sign up to our mailing list to receive all the latest vouchers and exclusive offers!
All emails include an unsubscribe link. You may opt-out at any time. See our privacy policy here.