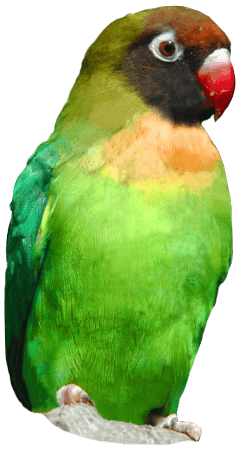 Going 'Batty' for International Bat Weekend
Drusillas Park Goes 'Batty' for International Bat Weekend


As many of us prepare to head out at dusk on the hunt for a bat roost for International Bat Weekend, keepers at Drusillas Park in Alfriston are hanging out with one of the most fascinating species of bat on the planet; the Rodrigues fruit bat.
Section Leader, Rob Killips, said: "There are over 1000 species of bat in the world and 18 species in the UK, but the bats we have here at Drusillas are different from many other species we find in this country as they are most active during the day."
"Rodrigues fruit bats were originally from Rodrigues Island, near Mauritius, where they have few predators from which they have to hide. This allows them to look for food safely in the daylight using their sight and smell to hunt. In the wild they would eat a variety of fruit and vegetables such as apples, bananas, kiwis, peaches and plums, as well as insects and leaves."
"Fruit bats are often called flying foxes due to their size, fox like faces and furry body. They have small bodies but the lightweight bones in their wings make it easier for them to fly – they have an impressive wingspan of up to 90cm!"
Rodrigues fruit bats are a conservation success story. In the 1970's, a huge cyclone hit Rodrigues Island which left behind less than 100 bats. Thanks to conservation efforts around the world, there are now over 600 bats in zoos and 2000 on Rodrigues Island.
International Bat Weekend is an annual celebration of bats held by bat groups and the Bat Conservation Trust on the 25th-26th August 2018. The aim is to encourage people across the country to see and hear bats across the country.
Drusillas is home to 19 fruit bats where you can find them hanging out in their humid bat cave.
Back to listing