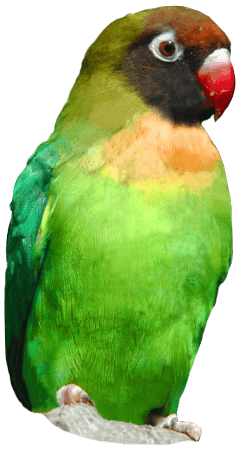 Meet our Education Officer and Volunteer Coordinator
Meet our Education Officer and Volunteer Coordinator, Hayley!


The volunteer programme is hugely important to Drusillas and it is overseen by Hayley Foreman. Hayley has worked at Drusillas in the Operations Team for 8 years but has recently changed roles to become an Education Officer and Volunteer Coordinator.
Hayley, who has years of experience working in a variety of volunteering roles, is loving her new position so we did a Q&A session with her to find out a little bit more about Volunteering and the Education offering at Drusillas…
What do you like most about working at Drusillas?
I mostly like how varied the jobs are here. Every day is different, there are so many things here for young children to do and be entertained by. That's why we're ''No Ordinary Zoo''.
I enjoy working with children and animals on a daily basis and love how the staff really are like one big family - a lot of team work is involved.
What made you apply for the role as Education Officer?
I'm a creative person; I wanted to do a role that would bring Education to life in a fun way for all ages.
I'm learning new things every day and love educating others about conservation. (Plus hanging out with lots of cute animals is a bonus!)
What is the education offering at Drusillas?
Education at Drusillas offers a hands-on experience with a variety of animals. We host visits for all age groups and classes can be tailored to suit everyone. Children can dress up in various costumes, which keep the curriculum linked sessions fun and memorable.
We also have a wide range of presentations available for secondary schools and post 16 students; our most popular talks are currently Business Studies and Animal Management.
What feedback do you get from school groups about their visit?
We get fantastic feedback about our classes and much thanks from teachers. I had a big card made from my first ever group of children which had hand drawn pictures of the animals all over it - it was really lovely.
Teachers remember us and keep coming back with their new classes each year. This March is going to busier than ever for school groups.


What volunteer work have you done yourself?
I've done lots of volunteer work previously such as a Conservation Volunteer with the National Trust at Bodiam Castle and Batemens. That involved talking to the general public, giving tours and conserving historic artifacts. It's very interesting and a lot of fun.
I've also volunteered with the Sussex Peregrine study and helped take surveys of the Peregrines at Birling Gap.
In your words, why is volunteering beneficial?
Volunteering enriches your life - you meet new people, you develop many life skills and it's incredibly rewarding. It also offers the chance to give something back to the community or make a difference to the people around you.
What do you do in your spare time? Any hobbies?
In my free time I love being creative - drawing and playing guitar. I'm currently writing a children's book too!
I love to exercise by running and doing dance classes. I do a lot of dog walking too!
What is your favourite animal at the park?
That's a hard one... they are all my favourite…but, I'd have to say I have a soft spot for the meerkats.
Anything else you want to add?
If you're looking to work with animals, take courses, become a volunteer to develop more skills and keep up the hard work, then good things will come to you.
Back to listing