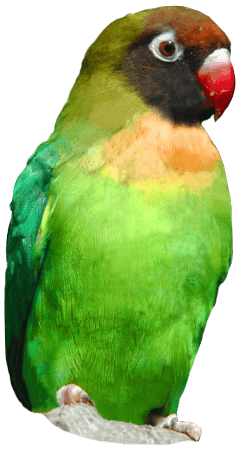 9 Zoo-Born Babies to Meet this Summer
PUBLISHED 20/07/23
Drusillas is celebrating a boom of adorable 'zoo borns' in recent months, after the healthy arrival of nine seriously cute little ones!
Watch a video of all our new arrivals here: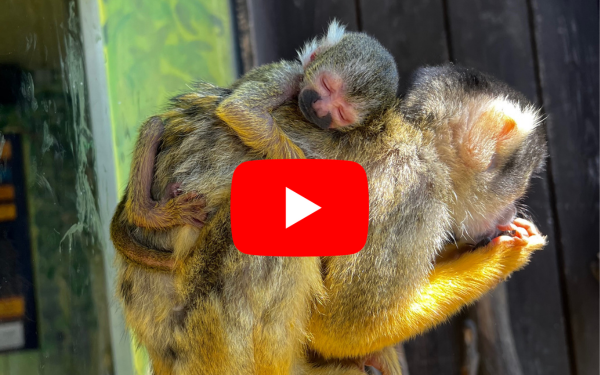 Visitors coming to the zoo over the summer can look out for tiny meerkats, monkeys, and mongooses playfully exploring with their proud new parents.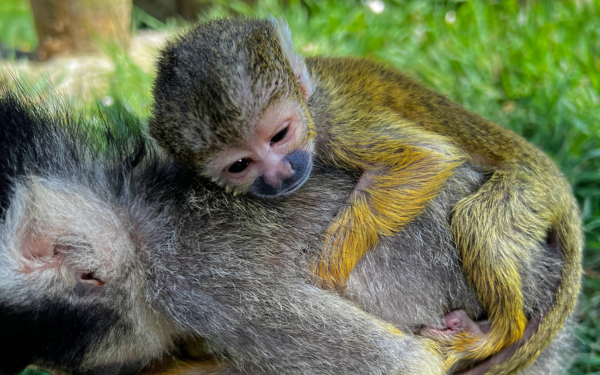 Born within a few days of each other, on 24th, 25th, and 30th June, three tiny squirrel monkeys can be seen sweetly clinging to their mother's backs, peering out at visitors.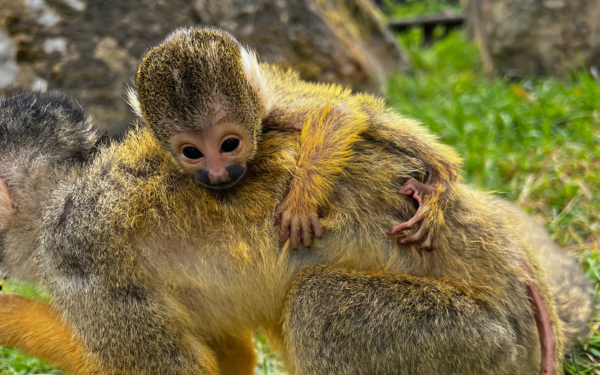 Keepers have chosen to name them Mateo, Lucia, and Rafael in a nod to their native Bolivia, and the tiny infants have recently begun to open their eyes and are becoming curious about the world around them.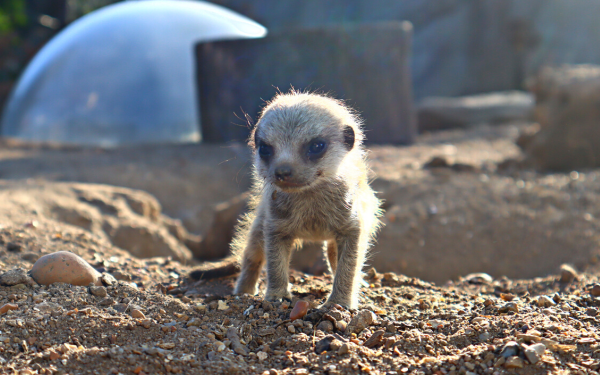 The zoo's most experienced mama, meerkat Tamu, welcomed another little one on 24th May – named Reggie by the Park's followers.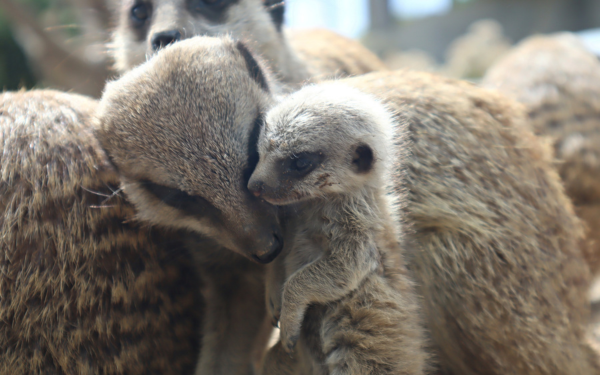 Reggie joins 18 siblings in the zoo's meerkat mob and has already been gaining fans online and confidently meeting visitors taking part in close encounter experiences.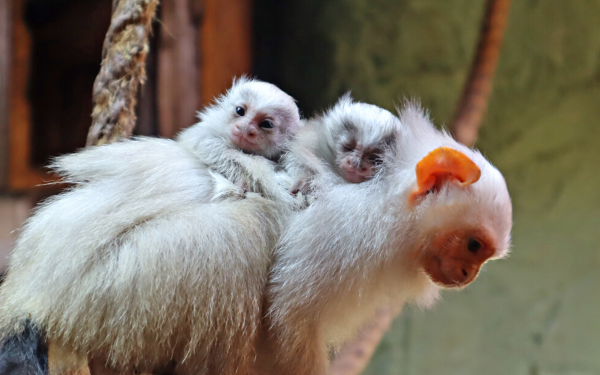 On 26th April twin silvery marmoset babies arrived, who the public chose to name Luna and Alba on the Park's social media.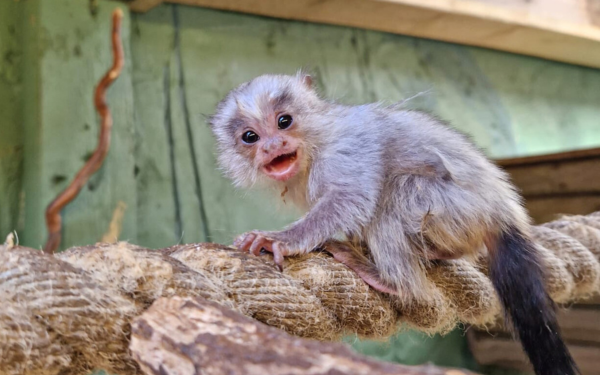 The sweet pair are thriving with seasoned parents Bonnie and Pearl and are starting to spend most of their days independently climbing and swinging, coming back to mum and dad for occasional cuddles.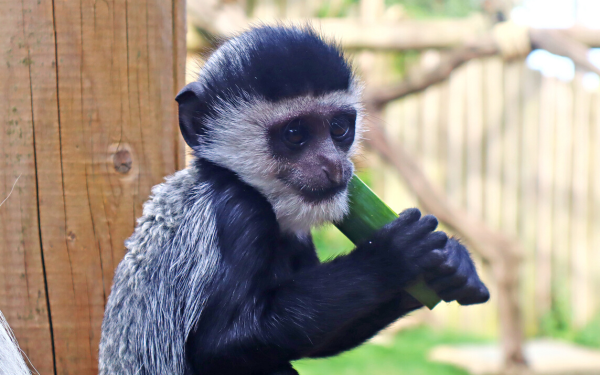 Winning hearts with his cheeky ways, baby colobus monkey Pedro (named after one of the zoo's longstanding keepers) was born on 8th April and can often be seen play fighting with and swinging from the tails of his siblings Kylo, Domino, Arlo, Romeo, and Yoyo.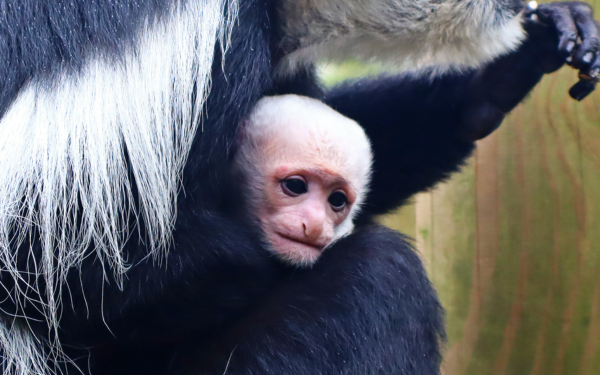 The happy, healthy boy has exceeded all stages of his development and has become a firm favourite among visitors and staff.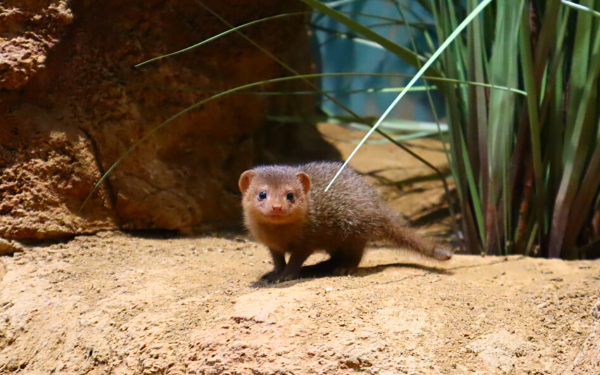 At the end of February, the zoo also welcomed two dwarf mongoose pups, Phoenix and Halo, named in keeping with a Top Gun theme, who are delighting visitors with their playful and silly nature, and whose older sibling, Maverick was the first of the species born at the zoo in October last year. Mum, Goose, has proven to be a wonderful new mum and the zoo are hopeful she will welcome more little ones later this year.
Head Keeper, Gemma Romanis, commented: "It seems like there are babies everywhere at the moment, It's clear our animals have been… keeping busy!"
Gemma continued, "It's one of the best parts of our jobs seeing successful births, especially when we have firsts for our team like the arrival of our dwarf mongoose pups. Our squirrel monkey mamas were also born here at the zoo themselves, so it's a really special feeling to see babies you have raised having babies themselves, we feel like grandparents! It's possible we will have more new arrivals in the not-so-distant future too, so I have my fingers firmly crossed for the pitter patter of more paws and claws."
Back to listing