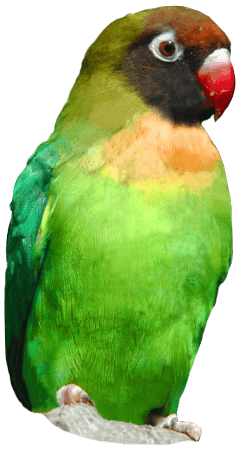 A Special Fathers Day at Zoo in East Sussex
One special resident at Drusillas Park, Alfriston will receive lots of extra treats this Father's Day after becoming a dad twice in the space of three days. The squirrel monkey, named Little Boy, was hand-reared at the award-winning zoo nine years ago and has now gone on to have his own troop of mini monkeys.
However, Little Boy did not have the smoothest of starts. He was born at Drusillas Park on 31st March 2003 but was abandoned by his mother just a few days later.
Head Keeper Mark Kenward stepped in to hand-rear the youngster before reintroducing him back to the group several months later. Luckily, they accepted him and Little Boy has lived happily at the zoo ever since, with Mark watching his progress proudly from the wings.
Squirrel monkeys are extremely slender and nervous creatures with attractive yellow colouring and a white mask around their eyes. In the wild they inhabit the forests of South America where they leap acrobatically through the trees, using their powerful forelegs to jump and long tail to balance.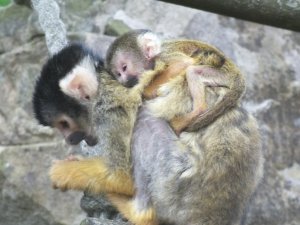 Despite his rocky start, Little Boy has gone on to thrive and is now the dominant male in Drusillas Park's group of 12, fathering two new arrivals in May. Leotie gave birth on 25th, quickly followed by Etumu on the 28th May and both youngsters are doing well.
Although Little Boy is not involved in caring for the babies directly, his role is to protect the group from any potential threats and provide a safe environment to rear the young. In this area he has proved a worthy father and the keepers will be rewarding him with a selection of his favourite treats this Sunday including mushrooms, runner beans, grapes, cheese and potato as well as his personal favourite, cockroaches!
Zoo Manager, Sue Woodgate commented: "Little Boy is an excellent father. I remember when Mark was hand-rearing him and he was as small as the babies are now."
"We are really pleased Little Boy has settled into fatherhood so well and is proud of his new babies. Our Little Boy is all grown up."
Back to listing