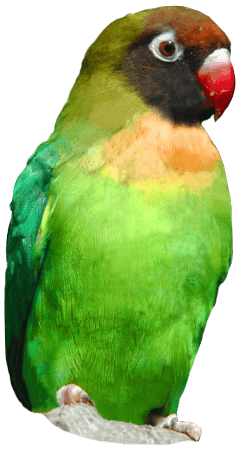 Sarah Reaches New Heights
Drusillas Park's Playland Supervisor, Sarah Tomsett (from Barcombe, near Lewes) is getting ready to undertake an adventure of a lifetime. Led by former Geordie Shore star and Loose Women panellist, Vicky Pattison, the 30 year old will take on the Icelandic Lava Trail raising money and awareness for the breast cancer charity, CoppaFeel!
Sarah is one of 55 people selected from hundreds who applied to take part in the Fabulous Challenge, via The Sun magazine.
During the 5 day trek in August she will cover 58kms of one of the earth's most volcanic regions, across valleys, streams, glaciers and snowfields. The trekkers will hike for up to 11 hours a day in two competing teams, headed by celebrities Vicky Pattison and Chloe Madeley.
Over the past few months Sarah has been raising money and preparing for the challenge and there is no doubt that her role at Drusillas Park will stand her in good stead for the physical demands of the expedition.
As Playland Supervisor Sarah works outdoors in all weathers, overseeing the smooth operation of the award-winning Park's numerous leisure attractions. She covers in the region of 10 kilometres a day and has been taking full advantage of Drusillas' 26ft climbing wall, Vertical Limit, to improve her stamina and head for heights.
Sarah commented: "I want to look back in life and feel I have achieved something great. Putting myself through this challenge for an amazing cause helps push myself to the fullest, whilst spreading awareness for Coppafeel!"
The money raised will not only support the trekkers but also aid the work of Coppafeel! in their mission to ensure that all breast cancers are diagnosed at the earliest possible stage.
Sarah added: "Vital funds are needed to research more about the disease and help find a cure sooner. Cancer has affected members of my family and I hope that by taking myself out of my comfort zone it will have great rewards for many in the future".
Sarah has already reached over £1,300 for the charity but is still a way off her goal of £2,595. To support Sarah in her remarkable challenge and help educate young people about the signs and symptoms of breast cancer, please go to icelandcoppafeel.everydayhero.com/uk/sarah-t
Back to listing