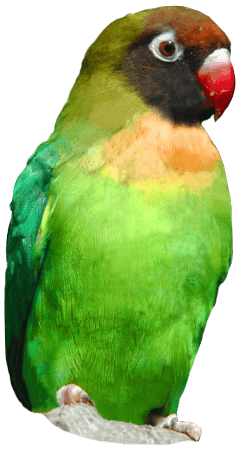 Happy Meer-ther's Day to Tamu and her triplets!
PUBLISHED 25.03.22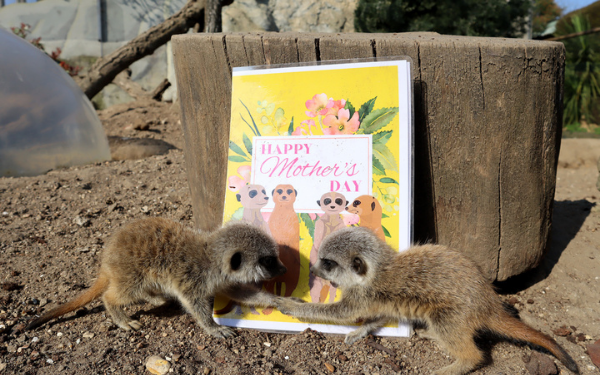 As the UK prepares to celebrate mums, grandmas, step mums, and mother figures across the nation this weekend, Drusillas Zoo in East Sussex have presented gifts and a card to a very special meerkat mum.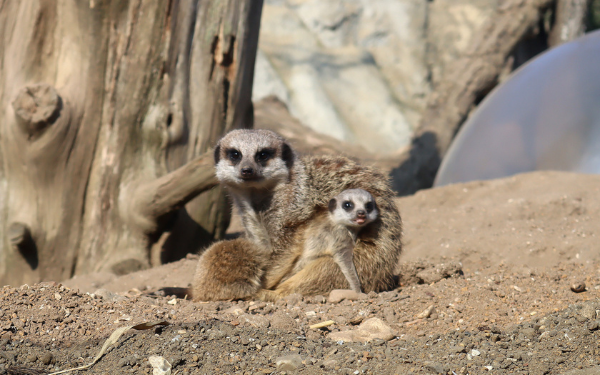 Seven year old Tamu was very excited to take a break from feeding her pups to rip open a card, a chocolate box full of cockroaches, and a framed family portrait with newest babies; Eggbert, Daff and Blossom, born on 25th February.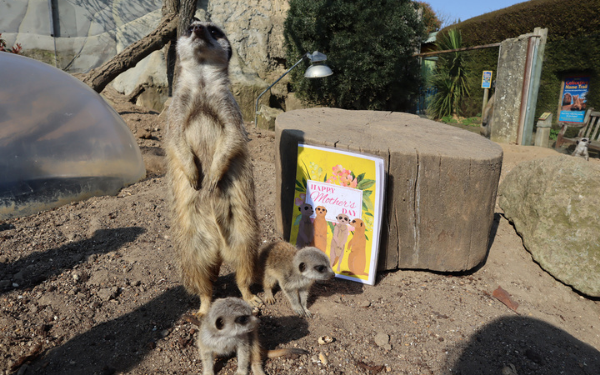 The Spring triplets – who were given their Easter-themed names by members of the public on social media - emerged three weeks ago to the delight of visitors, and can be seen suckling and snuggling with Tamu, curiously watching visitors, and wobbling unsteadily as they learn to stand to attention with the rest of the mob.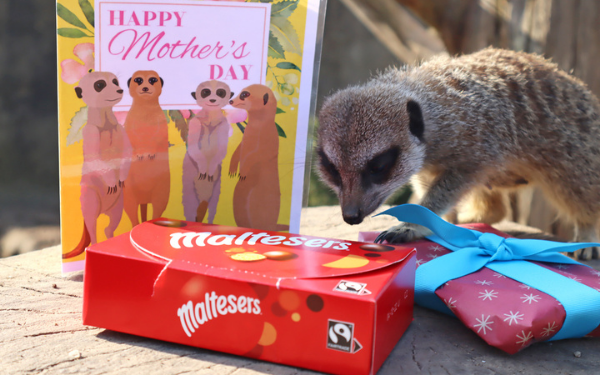 The trio take Tamu's and dad Tyson's brood up to an impressive 18 babies in her time at Drusillas, and keepers are incredibly proud of the wonderful mum she has proven to be.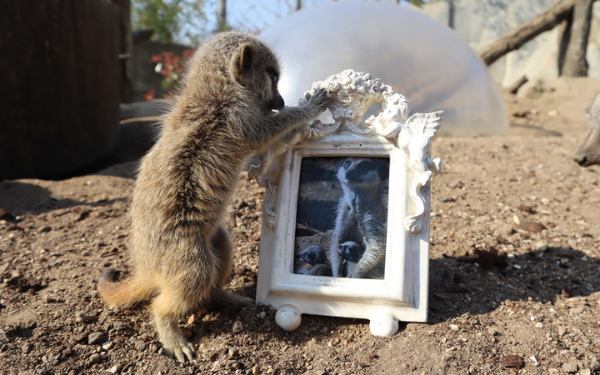 Head Keeper, Gemma Romanis, said: "Tamu is the true matriarch among our meerkats; she's a gentle, loving and protective mother, but is also the one to firmly sort everyone out when there are disagreements – she's not afraid of telling them all off! She really is the heart of the group, and so we wanted to give her the special attention this Mother's Day that she very much deserves."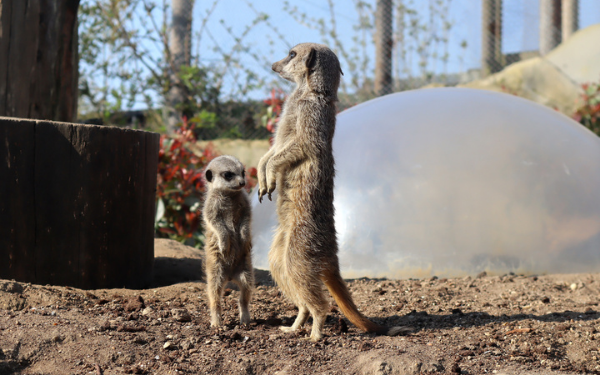 Gemma continued, "The babies are looking healthy and strong, and are starting to spend a little time away from Tamu now, running around with their siblings and play fighting together which is just lovely to watch."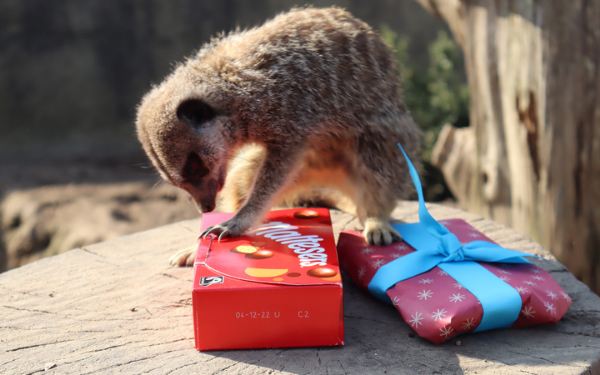 Visitors to the Sussex zoo over the Easter holidays can get a close up view of the pup's adorable antics in immersive viewing domes accessed via tunnels under the enclosure. And, visitors choosing close encounter experiences can spend time inside the enclosure, meeting the babies, handing them treats and taking selfies with a lap full of meerkats.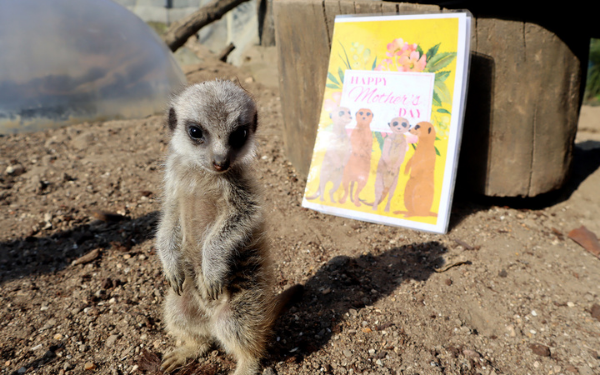 Back to listing