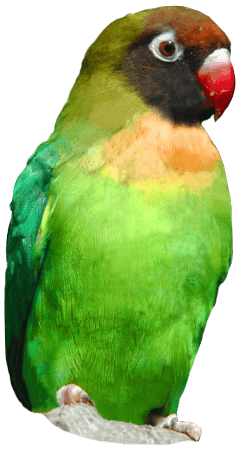 Head Keeper, Mark Kenward has been joined by his son at the award-winning Drusillas Park. Like his father before him, Sam Kenward has his heart set on a career with animals and hopes to secure a place at Plumpton College after completing his GCSEs next summer.
Over the next few months Sam will work as a volunteer alongside Mark to get a taste for life as a keeper, experiencing both the fun aspects as well as some of the harsher realities of the job too. As part of his duties, Sam has already donned his wellies to clear out the flamingo pond, scrubbed down the zoo kitchens, prepared the animal feeds and delivered some of their meals too. He hopes to learn as much as possible along the way to stand him in good stead for the future.
Mark commented: "Over the years I have come home with stories about my day at the zoo and I think that has inevitably fuelled Sam's ambition and passion for this line of work."
"It's a tough job but if that is what Sam would like to do I will fully support his decision. It's a good life and there are not many other jobs that I know of that provide such satisfaction. Being a zoo keeper really is a vocation."
Sam is certainly a chip off the old block; Mark himself started at Drusillas when he was just 15 years old on work experience and by the age of 16 he was working full time at Drusillas. Since then Mark has worked his way up through the ranks to the position of Head Keeper, overseeing the 106 different animal species and 18 members of staff in the zoo. Sam has high hopes to follow in his father's footsteps.
His arrival means there are now three generations of Kenwards working at Drusillas as Mark's mother, Sandy is Lemurland Supervisor looking after the zoo's popular walkthrough enclosure; a role she is also passionate about. It would seem that for the Kenwards at least, the apple really doesn't fall too far from the tree.
Back to listing