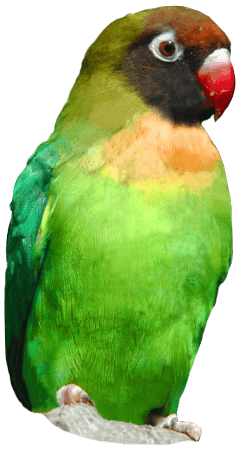 New Mum Lutepu Finds Her Feet
Motherhood is a wonderful thing but for some it does not always come so naturally! This was certainly the case for our beautiful squirrel monkey, Lupetu who became a mum for the first time this summer.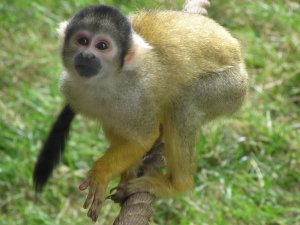 Lupetu arrived at Drusillas Park from Vivarium Darmstadt Zoo in 2010 and is seven years old. However, when she gave birth to her first baby on 18 July, Zoo Keeper Helena Faunch had some concerns from the start.
Lupetu's baby was very small. Although she was feeding it regularly, it appeared underweight. In addition to this, Lupetu was having a little trouble holding her infant, often carrying the baby upside down and in a very precarious manner.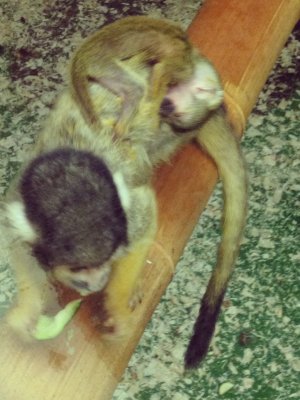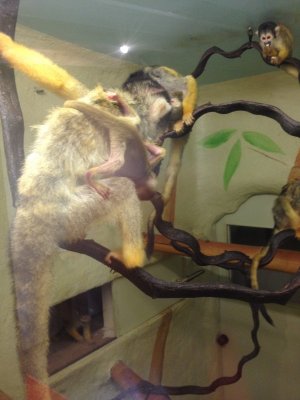 Little Boy, the father of the baby, was no help either. Male squirrel monkeys have little to do with caring for their offspring; instead they have the important job of protecting the group in order to provide a safe and comfortable environment for raising their young.
Nevertheless, Lupetu was very protective of her infant and on the whole, refused to let the other members of the group help out. On rare occasions she would allow her best friend Mansi to look after the baby for short periods.
Needless to say, Lupetu soon got into the swing of things and since then has proved herself an excellent mum. Her baby has put on weight and is developing well and Lupetu has even learnt to carry it the right way up!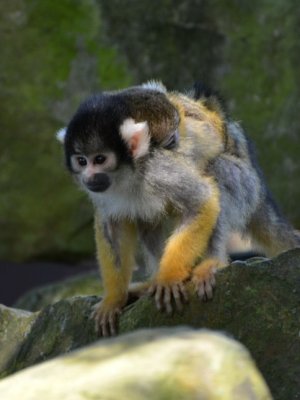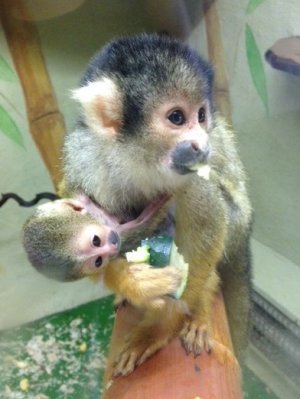 Back to listing