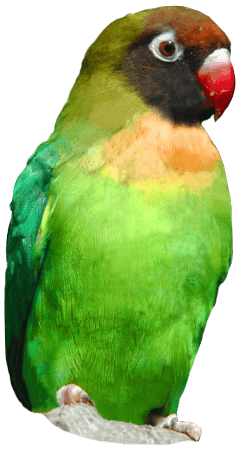 When Olivia Cottrell started volunteering at Drusillas Park, little did she imagine how much it would change her life. So much so, the 20 year old now has a permanent reminder after having Scar, her favourite lemur, tattooed on her leg.
Olivia started volunteering at the East Sussex zoo in April 2014 and now helps out every Sunday.
As part of this role she interacts with customers and helps oversee the popular walk-through enclosures, which includes spending time in her favourite place, Lemurland.
Olivia commented: "I absolutely love volunteering. It is what I look forward to every week; the other Sunday volunteers are like my family."
"I most enjoy being in with the lemurs and watching each and every one of their individual behaviours. They each have their own personality."
"Scar is my favourite and an absolute sweetheart. He isn't the prettiest lemur but I think that's why I love him. He's picked up a few scars along the way but never shows any hatred."
Olivia's connection with Scar has now been immortalised into a tattoo above her left ankle. The tattoo is based on an image taken by fellow volunteer and photographer, Ian Standivan. It is Olivia's first tattoo and she is delighted with the results.
Olivia said: "The tattoo artist was really excited when I showed her Ian's picture of Scar to copy. It really hurt near the end but only lasted one and a half hours so wasn't too bad."
"I have had a really good reaction to it; people think it is great and can really see the resemblance to Scar."
"The tattoo is symbolic of the fact Drusillas has changed my life. It has helped me to find a job and friends. I absolutely adore it; it is like having a piece of the zoo with me all the time."
Back to listing