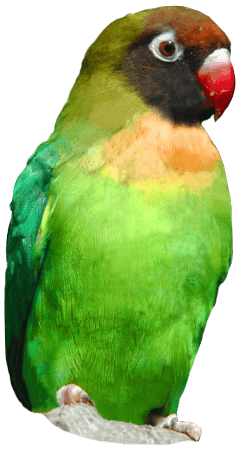 Henry the Heron has passed away at Drusillas Park, East Sussex following a long and happy life.
The wild heron had become legendry at the zoo, after adopting the Penguin Pool as his very own fast food take away service. For the last twenty years, Henry would visit the enclosure on a daily basis to steal a fish or two from his feather friends during feeding time.
Drusillas' unusual bond with Henry began back in the 1980s, when the then young bird was discovered with an injured wing after a car accident on the A27. He was immediately brought to the zoo, where the keepers stepped in to nurse him back to health.
Making a full and speedy recovery, Henry was released back into the wild. However the crafty heron had other ideas! Instead of returning to his previous life he became a regular fixture at the zoo, swooping in at feeding times to pinch his daily fill of fish.
Zoo Manager, Sue Woodgate had just started working as a junior keeper at the time of the accident and Henry was one of the first animals she was called upon to provide additional care. The pair developed a special bond which continued throughout the years.
Sue commented: "I remember a few years after we had re-released Henry, the Penguin Pool was relocated in the zoo. This was a stressful time for him; he couldn't work out where his feathered penguin friends had gone. I actually had to leave a trail of fish every day along the zoo route to encourage him down to the new pool and after two weeks, he finally caught on!"
Fittingly Henry died with his feathered friends at Drusillas and was discovered by keepers on 14th January. Although it is unclear exactly how old Henry was, he had certainly reached his mid twenties making him a veteran of the heron world.
Sue added: "Henry was a real character and we will certainly miss the cheeky chap."
"We believe he had a nest at the Cuckmere River with a female companion and the couple went on to have a family of their own. At times, Henry would bring other members of his flock to the zoo for a fish supper and we are hopeful that they will continue to return and the legend of Henry will live on at the Park."
Back to listing