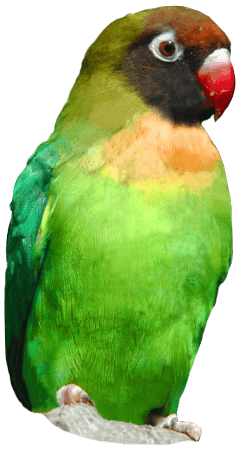 Rare Black Lemur Born at The Zoo
It's been a very exciting time at Drusillas Park, East Sussex following the birth of a rare black lemur in the award-winning zoo's walkthrough enclosure, Lemurland.
Proud parents, Lotfi and Clementine welcomed the new addition to their family on 27th April and since then the baby bundle has been settling in and getting to know the nine cheeky ring-tailed lemurs, with whom they share their home.
In the wild, black lemurs are native to the Island of Madagascar where they are considered vulnerable due to hunting and deforestation. Clementine and Lotfi were introduced in 2010 as part of the European Endangered Species Programme, arriving from zoos in Portugal and Tunisia respectively.
The baby is growing in confidence daily under the close protection of Clementine. Over the next few months, it will gradually start to spend time away from the adults and explore the trees and ropes. For the time being however, it is happier hitch-hiking a ride on mum.
Zoo Manager, Sue Woodgate commented: "I love seeing our visitors' faces when they spot the baby black lemur in our walkthrough enclosure. The baby is already showing its mischievous side, pulling its Dad's fur and even the ring-tailed lemurs if Clementine lets them get close enough; she is defiantly the boss in this enclosure!"
It is unclear at present whether the new arrival is male or female but this will become evident over the next few weeks due to the strong sexual dimorphism in colour within this species. Males are all black with striking orange eyes, whereas females are brown with long whitish ear tufts. Once this has been established, the zoo team will get on with the very important business of naming their beautiful little lemur.
Back to listing