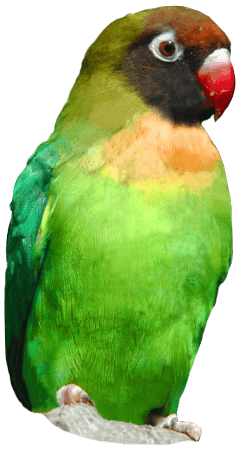 Spooky and Sparkly Events at Drusillas Park!
Just because the school holidays are over doesn't mean the fun has to stop! Drusillas Park, East Sussex, has heaps of seasonal surprises to keep your little monkeys entertained this Halloween and Christmas. From g-g-ghosts and ghouls to Santa Claus and reindeer, there's plenty of spooky and sparkly excitement waiting just around the corner!

Put your nerves to the test and prepare yourself for a whole host of spine-tingling surprises and bone chilling entertainment this Halloween. Allow your wicked side to show as you stake out Shriek Week and take part in all the eerie events between Saturday 21st and Sunday 29th October; you're sure to have a fang-tasic time!
Watch your step as you venture through the creepy cobwebbed corridors of Haunted Heights and stray into the terror-tory of sin sisters, Hocus & Pocus, as they play hide and shriek with the unsuspecting public! The derelict castle towers high above the skyline of Drusillas but deep at the heart of Haunted Heights lies a ghostly secret... Thrill seekers are invited to knock on the trap door and discover the spook-tacular surprise within. Will you dare to get into the spirit of things?
Or perhaps you would rather take your chances in Eden's Eye? Missing from the tomb of Eden's Eye, an ancient Mummy has been seen wandering through the shadowy pathways of the twisted terror maze. Enter through the old temple ruins and unravel the mystery within…but take heed you don't come to a dead end!
You can even pay a visit to the crime solving Scooby-Doo on Wednesday 25th October. The cowardly detective will be meeting all you meddling kids at various intervals throughout the day. Plus there are Creepy Crawly encounters in the Discovery Centre all week.
Wait! Don't worry if all that sounds a little too scary, because Drusillas has tons of sparkly and fun Christmas events still to come! Come and experience the Zoo's beautiful Winter Wonderland from Saturday 18th November…
Lose yourself in magic and enchantment this Christmas with a visit to Santa in his cosy little cottage on weekends from Saturday 18th November and then daily from 14th to 23rd December.
Drusillas will also be lighting up their Winter Wonderland illuminations. The dazzling display incorporates an animal themed light show, synchronised to music. Young revellers can expect to see a host of magical creatures in the ice-capped kingdom, adding some extra sparkle to the festive season from Saturday 18th November until Monday 1st January.
Plus there will also be the opportunity to hug a husky and meet two of Santa's reindeer on selected dates (please see www.drusillas.co.uk for full details).
Back to listing