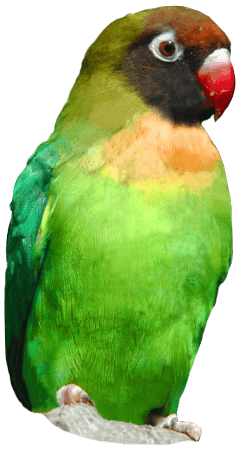 Stowaway Spider Rehomed to Drusillas
An exotic spider that travelled from Africa to Hampshire in a shipping container has been rehomed to Drusillas Park, East Sussex.
The huntsman spider, genus Sparassidae, was rescued by staff at UK aerial filming company, Flying Pictures Ltd (www.flyingpictures.com), whose impressive credits include the Harry Potter films, Mission Impossible, The Star Wars Series and James Bond, etc.
Camera operator/technician, Dave Francis, discovered the three inch arachnid as he was unpacking filming kit on return to the UK. The crew had been working on location in Morocco for their latest project, when the furry fugitive found its way into their helicopter equipment container.
Dave commented: "Upon opening one of the large kit boxes, I found a thick matting of white web, looking like tissue paper. I was a little apprehensive at first, as I didn't know what had created it."
"I set about trying to find the creature responsible and discovered what I believed to be a genus of Huntsman. It was initially in a distressed state and did not move much, but over two days, I fed it and provided it with water. It lapped up the liquid and became much more alert. The spider then moulted and grew a little larger."
Following some online research, Dave discovered that Drusillas Park had re-homed a number of exotic escapees. He contacted the zoo's spider expert, Angela Hale who was only too happy to help.
Angela commented: "This genus of spiders is found throughout the tropics and can grow to a large size. They are nocturnal wandering hunters and are quite pale in colour with black markings."
"Despite the fearsome appearance, their venom is not considered harmful to humans. When disturbed they raise their front legs as a warning, displaying their fangs. But as with most spiders, there is nothing to fear."
Dave and his family had named the spider 'Snow White', in honour of the 2012 blockbuster, Snow White and the Huntsman, on which he worked.
Dave added: "I've really taken to the spider and if I'm not mistaken it may even be residing back with me soon. Problem is, although I don't mind this amazing looking creature, my wife is not willing to stay in the house with it so I may need to work on convincing her first"
Back to listing