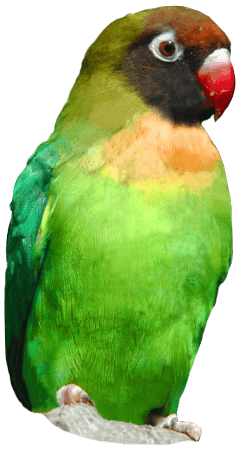 The Monster Dash 2021 - Virtual Fun Run for WOLO
Do the dash… do the MONSTER DASH!
Calling all monsters and mummies, ghosts and ghouls, witches and werewolves! Drusillas needs YOU to join their wicked new virtual race for 2021 – The Monster Dash – to help raise vital awareness and funds for incredible local charity, Wolo.
Drusillas' charity of the year, Wolo Foundation, offers practical help and support to families affected by cancer living in Sussex. The services are provided by local businesses, helping the community to come together for families in need. And you can help Wolo provide this amazing support by joining The Monster Dash.
Life is precious, so let's make the most of it. We only live once! #WOLO
The Event
Can you bolt like the boogeyman, zoom like a zombie, or skedaddle like a skeleton? It's up to you how you complete the Monster Dash – walk, run, creep or crawl, so long as you bring your fiercest fancy dress!
To take part in Monster Dash, all you need to do is complete a 2.5k, 5k or 10k distance, whilst dressed in your creepy costume, during Drusillas' Shriek Week 23rd-31st October.
This is a virtual event so you don't need to visit the Park, and you don't have to complete your distance all in one go; you could spread it out over the week, as long as you complete it by midnight on Halloween!
Here's how it works:
Register your place online here (open to all ages and all abilities)
Once registered we'll send you a welcome email with all The Monster Dash details
Donate a minimum of £5 per person taking part on the Monster Dash JustGiving page
If you want to donate or raise more money Wolo will be very grateful and so will we!
Decide how to dash! You can run, walk, crawl, wheel, scoot or cycle your chosen distance – whatever works for you!
Pace yourself and do a little each day or do the distance in one go
Choose whether to dash alone, or get a terror-rific team together!
Complete the race in a location(s) of your choosing
Download a fitness app such as Nike Running or Strava, or use your sports watch to track your distance and send us a screen shot of your distance(s) and your fancy dress photo as evidence of completion
Tag us (@drusillaspark) in any spooktacular photos, videos, or stories on social media, so we can shout about your achievement too
Only distances completed between 23rd-31st October 2020 will be counted
On completion, participants will be sent a personalised digital Monster Dash certificate
Good luck! We can't wait to welcome you to our fangtastic fundraising team!
Do the Monster Dash!
Terms & Conditions of Entry
Although we want you to look faBOOlous during The Monster Dash, please ensure your costume does not restrict your movement, vision or ability to safely complete the challenge distance.
Participants are responsible for planning a safe route to complete the challenge distance. We advise you recce the route ahead of completing your challenge. All relevant guidance and rules for pedestrian use of roads and pavements must be followed.
Please adhere to the current government guidelines pertaining to Covid-19 restrictions on the date of participation. Latest government guidelines are here https://www.gov.uk/coronavirus
It is the responsibility of the participant to participate only if they are medically fit and able to do so. If at any point the participant feels unwell during the challenge, they must stop and seek assistance.
It is advised that participants share their route with others and tell them how long they expect to be away. They are advised to update their contact with any changes to their plan to ensure their safety during the challenge.
All particpants under 18 must be accompanied by and need permission from a parent or guardian
Full health and safety guidance and risk assessment will be sent out to all registered participants
Full risk assessment can be downloaded here
UK Athletics Race Licence No: 2021-42526
Back to listing