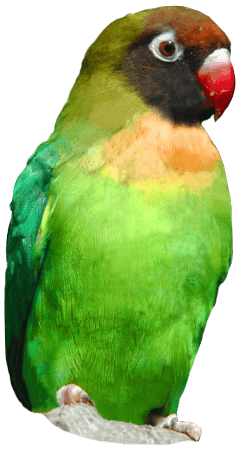 Zoo Manager Celebrates 30 Wild Years at Drusillas
This week Zoo Manager, Sue Woodgate celebrated 30 years of working at the award-winning Drusillas Park in East Sussex after starting as a Junior Keeper, aged 16. Three decades later she is now running the ten-acre Wildlife Park and is responsible for both its animals and its keepers.
Sue started at Drusillas after a serious riding accident put pay to her dream of a career with horses. The zoo was a very different place at the time. Sue remarked: "We had fewer animals but there were just three of us to look after them - the Curator, the Head Keeper and myself. Most of my day consisted of mucking out. By comparison, today we have ten zoo keepers working at any one time."
Over the next few years Sue worked her way up through the ranks and when the zoo changed hands in 1997 the new owners offered her the role of Zoo Curator. The title changed to a more modern one of Zoo and Education Manager in 2004, overseeing all aspects of animal welfare, conservation, and species management.
"Thirty years seems a very long time and a lot of the keepers take great delight in reminding me that they weren't even born when I began! One question I regularly get asked is are there any animals still here that were here when I started and it may surprise you to know that there are; some of our flamingos arrived at Drusillas around the same time as I did. Flamingos are very long lived birds and can live for over 50 years! Who knows, at this rate I could even celebrate a golden anniversary with them at Drusillas!"
Sue's role today is a far cry from the one she had in the early days. However, despite her official title, Sue is more than happy to throw on a pair of wellies and muck in when required and enjoys nothing more than working in close proximity to the animals and keepers. Sue also has a hectic home life. In August 2002 she became a first time mother to son Jack and in 2007 another son Toby arrived. Nevertheless, she takes all of this in her stride.
Despite her long career at Drusillas, Sue remains as enthusiastic about her work today as she has ever been. But does she think she will ever end up leaving Drusillas?
"I still really enjoy the diversity of my role; one day I could be talking to another collection abroad about importing one of their animals to Drusillas, the next day I could be helping our marketing department coming up with ideas for our social media platforms. Having worked here for as long as I have you get to know the type of stories our visitors love to hear", commented Sue.
"Being away from the job for 5 months at a time whilst I was on maternity leave made me realise that I did make the right decision by staying at Drusillas. I missed the people and the animals very much. Since having the children I have dropped down to working 4 days a week instead of 5 and this means I get to spend time at home but I also have a career. I wouldn't want it any other way – now I can enjoy the best of both worlds."
Back to listing