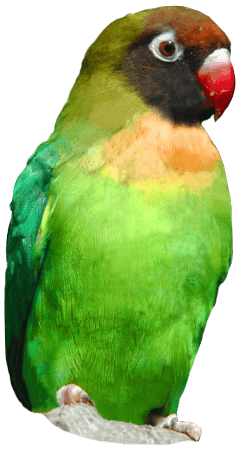 Zoo Staff Keeper Going Throughout Christmas
As the nation sat down to their turkey dinners this Christmas, it was monkey business as usual for the dedicated zoo keepers of Drusillas Park.
Although the Park shut to the public from Christmas Eve to Boxing Day, the zoo team were beavering away throughout the holidays to ensure all the animals were clean and comfortable.
Starting at 6.30am, Head Keeper, Mark Kenward was in on 24th, 25th and 26th December to oversee the zooper troop as they performed their usual cleaning routines and general checks. The early team were then relieved at lunchtime by a second band of merry helpers, who prepared and delivered the afternoon feeds.
Head Keeper, Mark Kenward commented: "It is never a hardship to work over the holidays; we spend so much time with these animals during the year it is like being with family. I have only had one Christmas off in twenty years but I couldn't imagine myself doing anything else; it's just part of the job!"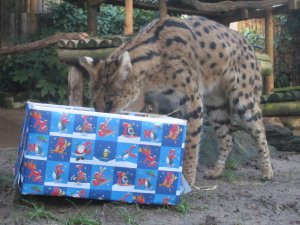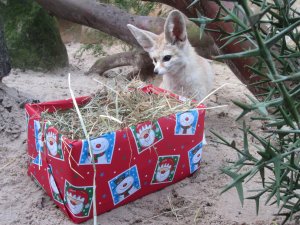 During this time, the zoo team also delivered some seasonal surprises of their own, providing the animals' meals in gift wrapped boxes. For the fennec foxes, a food parcel of giant cockroaches; this is their favourite feast and the canine couple wasted no time digging into the tasty tuck.
The servals received a bumper bounty of rabbit and insects. However these cool cats enjoyed curling up in the box as much as eating the food. The capybara and beavers had more traditional fayre including carrots, swede and parsnips but there was the normal fight over the last potato. Whereas the saki monkeys got their paw paws on a feast of fruit and nuts.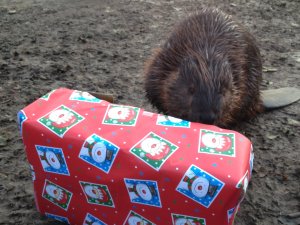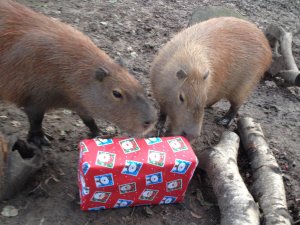 However, one vegetable that was not eaten by any of the animals was the Brussel sprout; even the animals refused to eat them.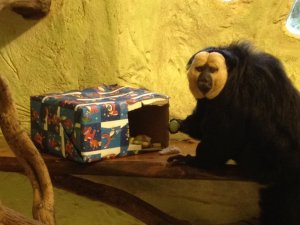 Delivering the animals' meals in imaginative and unusual ways is part of the zoo's daily enrichment programme, with Christmas being no exception. This ensures they receive a varied and diverse diet, as well as encouraging them to think and work for their food as they would in the wild.
Back to listing