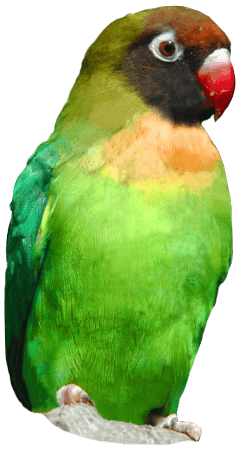 New resident is Otter-ly loved up
New resident is Otter-ly loved up


For many of us, finding love can take years of bad luck and heartache! That has not been the case for Drusillas new otter Cheddar, who within five minutes at his new home at Drusillas met his very own girl next door!
Zoo Keepers at Drusillas Park were surprised to see female Asian short-clawed otter Bee sneaking into Cheddar's half of the enclosure in a Romeo and Juliet style encounter, just a few moments after he arrived.
The keepers had planned a slow induction to avoid any stress or upset for either of the otters by dividing the enclosure with a wooden fence. This would allow both otters to use their senses and become familiar with each other before meeting face to face, but Bee had other ideas!
Zoo Keeper, Gemma Romanis, said: "Within minutes of the two otters meeting, love was in the air! Bee climbed over the dividing wall and was seen flirting by rolling around in the water, wagging her tail and putting her bottom in the air.
"Unlike other animals, otters don't have regular seasons, but not long after Cheddar's arrival, Bee came into season which is a good sign for a potential family! They were seen mating soon after and there have already been signs of nest building, so we are hopeful for babies in the near future!"
In the wild, Asian short clawed otters live in family groups so although a slow induction was planned by the keepers, they were not worried by Bee's cheeky behaviour as she climbed the fence to get close to the male otter.
Cheddar came to Drusillas Park from Weymouth Sealife Centre and is settling into his new home very well where he can be seen cuddling up to Bee as their romance blossoms beneath the summer sun.
Back to listing