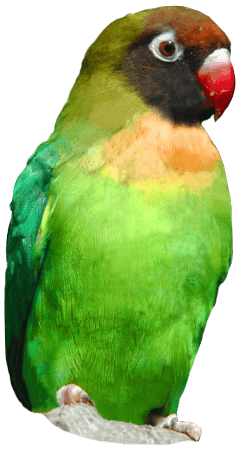 PAW Patrol - planning your visit
PAW Patrol at Drusillas Park - Planning Your Day
We are so excited to welcome PAW Patrol to Drusillas on 9th August 2023!
We are expecting a busy day at the Park with lots of you wishing to meet Chase and Marshall, so we've put together some helpful information to help you plan your day.
Non Member Tickets: Please ensure everyone in your party has a pre-booked online ticket ready to show at the gate. This event is strictly advance bookings only, and entrance without pre-booking will not be allowed. Book entry tickets here.
Drusillas Annual Members: Please ensure you have pre-booked your Member Tickets and bring your Membership card(s) with you to validate your tickets on entry. Entry will not be possible without pre-booking and confirming Membership.
Free Carers Tickets: If you have booked a free carer ticket, please ensure you have your evidence of relevant support payments with you to validate your entry. Entry will not be possible without this.
Appearance times
Chase and Marshall will appear at alternating intervals in the Events Arena during the day, please see the appearance times below.
CHASE: 10am - 10:30am
MARSHALL: 10:30 - 11am
CHASE: 11am - 11:30am
MARSHALL: 11:30 - 12pm
CHASE: 12pm - 12:30pm
MARSHALL: 12:30 - 1pm
CHASE: 1pm - 1:30pm
MARSHALL: 1:30 - 2pm
CHASE: 2pm - 2:30pm
MARSHALL: 2:30 - 3pm
CHASE: 3pm - 3:30pm
MARSHALL: 3:30 - 4pm
You will only be able to meet the character on stage at the time you reach the front of the queue
Our Events Arena is located between our Go Wild! play area and our Go Safari! ride area. On entrance to the Park, if you would like to head straight to PAW Patrol, you can bypass the Zoo by turning right through the gates and following the path. Turn left at The Rainforest Carousel, and continue over the train tracks. The stage is on your right as you enter the Events Arena.
Chase and Marshall will only appear at these times and will finish strictly at 4pm. Please head down early in your day to avoid missing them

Visitors will be seen on a first come, first served basis from the queue

You're welcome to take photos from behind the barriers at the front of the stage

Chase and Marshall will not make any appearances together

Visitors with Access Passes, please wait at the exit point on the opposite side of the stage to the queue. We cannot guarantee immediate access, but will let you in at the soonest suitable time. Please remember Access Passes are single use and may only be used

once

to meet one of the characters.
Around the Park
PAW Patrol is just one part of your day at Drusillas, there's so much to see and do, so take a look at our tips for making the most of your visit!
Our Get Wet! splash pad will be open and is included in your entrance - so don't forget to bring your swimmers
Our play areas and rides tend to be busiest in the afternoons, so we suggest saving the zoo for later on and getting your play and rides in nearer the beginning of your day
Book yourself a session in SPARK - our unique sensory experience. Tickets are sometimes available on the day, but we advise booking online in advance to nab the perfect timeslot
Get your caffeine fix - we serve Starbucks coffee from both inside and outside of Explorer's Cafe, and in our Amazon Adventure Cafe
Pick up a free Animal Spotter Book and Zoolympics Challenge Book from the Zoo entrance foyer - these are fab activities to keep little ones engaged, and if you complete all of our Zoolympics challenges you can collect a personalised certificate from the Visitor Services Office on your way out
We have a fountain for refilling water bottles in our Go Wild! play area, our restaurant teams are also happy to refill over the counter
There will be penguin feeding talks at 11.30am and 4.00pm, so come along and see our penguin gang diving for fish
Our House of Fun is totally free of charge with a selection of free coin operated kid's rides and a new gaming arcade! You can find this next to our Flying Cheetahs ride
If you take any snaps of your day, don't forget to tag us @drusillaspark in your social posts for a chance to win free tickets to come back!
We hope you all have a ZOOPER day!
Back to listing