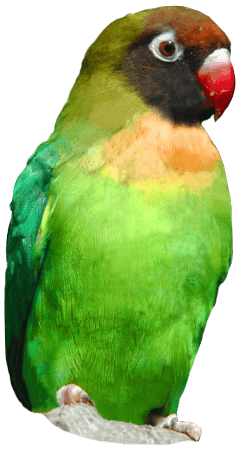 Spring Babies and an Egg-citing Easter Line Up at Drusillas Park
It might be cold and cloudy outside, but don't let the weather fool you, the first day of spring is officially here… Drusillas Park, in East Sussex, is choosing to ignore the chilly weather and will be chugging full steam ahead with their egg-citing Easter and spring celebrations.
You might be still wrapped up in your winter thermals and feeling sceptical about the change in season, but spring has certainly sprung in the zoo and brought with it the welcome arrival of little bundles of fur and feathers. Amongst the baby boomers of 2018 are twin cotton-top tamarins, two beautiful calves, and a tiny red-footed tortoise. The zoo is also eagerly awaiting the arrival of their baby Chamois Poland chicks, which are expected to hatch in time for Easter.
There's so much to see and do at Drusillas this Easter Holiday! Give Christopher Columbus a run for his money as you explore the award-winning zoo and spot over 100 different animal species.
Then take turns on the amazing new African themed attraction Go Safari! Soar into the skies with the Hippopotobus, speed through the air upon the back of a Flying Cheetah or journey deep into the heart of the zoo aboard the Safari Express train. Those who are feeling particularly brave can even make the most of the watery playground, Get Wet!, which opens in time for the Easter Holidays.
However, the fun doesn't stop there. Making their debut appearance at the Park, Catboy and Owlette from the PJ Masks will be popping in on Wednesday 4th April. Come and see the crime fighting duo as they meet and greet your little heroes in the Events Arena at intervals throughout the day.
Plus lots of other popular children's favourites will be putting in appearances throughout the spring months, including: Peppa Pig and her brother George (10th April), PAW Patrol's Chase and Marshall (11th April), Skye and Rubble from Paw Patrol (7th May), Owlette and Gekko from the PJ Masks (29th May), and Hello Kitty on a number of different dates. Please click this link for details.
Back to listing