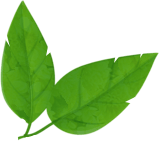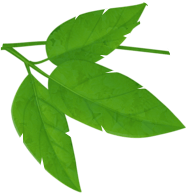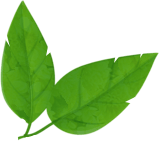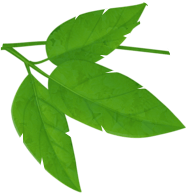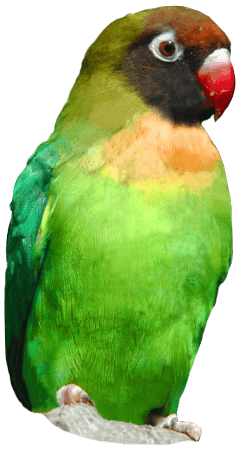 Top Easter Holiday Activities for Families and Kids in Sussex
1st - 16th April
Make wild memories this February half term at Drusillas Zoo Park!
Eggsplorers are you ready for a crackin' good time this Easter?
Give the kids eggsactly what they need this Easter with a zooper day out at Drusillas Park - voted one of the best days out with kids in Sussex!
Get nose-to-nose with 80 species of animal in our interactive zoo, get wet in the super splash pad, go wild in indoor and outdoor playgrounds, enjoy unlimited access to 7 family-friendly rides, tip-toe among prehistoric giants, be totally immersed in SARK sensory play experience, and more!
Bluey & Bingo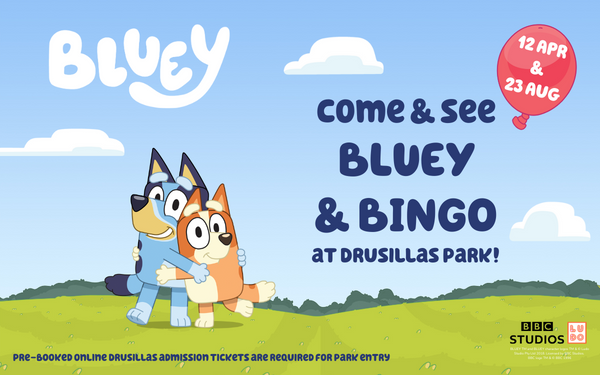 Wackadoo! Bluey & Bingo are coming to Drusillas this Easter!
Bluey and Bingo will be at the Park on Wednesday 12th April and Thursday 13th April and we can't wait to meet the sisters! You won't want to miss this "For Real Life" magical moment with these two, as they make appearances at intervals throughout each day in the Events Arena. We are eagerly waiting to meet and greet Bluey and Bingo and make some special memories, with opportunities to take photos too! Full Event Details Here
NEW for 2023: Free Arcade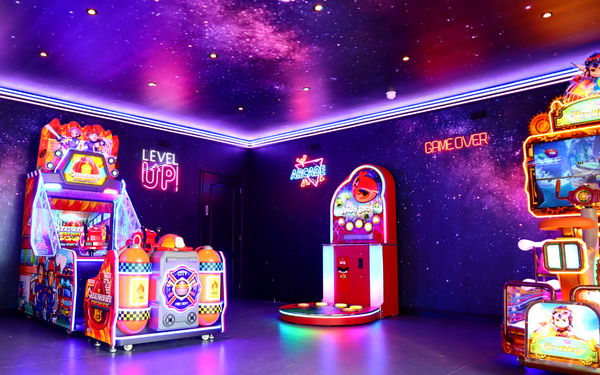 Be one of the first to come and battle it out in our brand new retro-style arcade opening February half term! Located in our newly rennovated House of Fun, we invite gamer fans to enjoy free unlimited turns on our awesome arcade machines. Will you level up, or will it be game over?
Zoo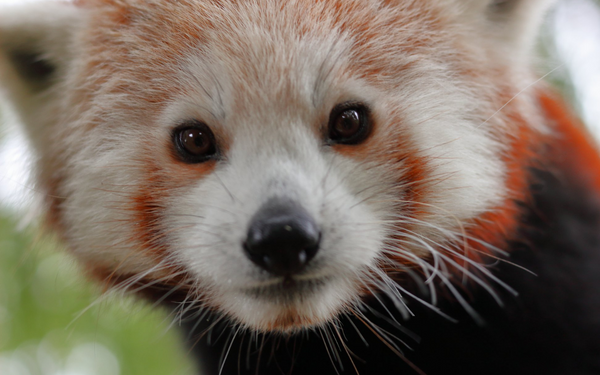 Our family friendly zoo offers little (and big) ones a wonderfully engaging animal experience, where the focus is always on 'fun finding out'. Take part in our free animal spotting activities, or test your strength against our animal friends in the Zoolympics.
Get Wet! Splash Pad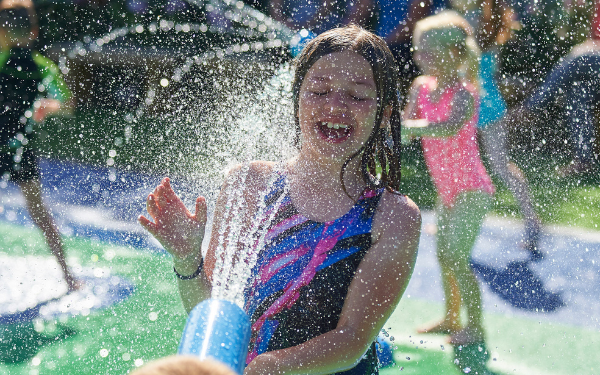 Bring your swimmers ready to dive into the fun with water jets, ground geysers, swirling streams and spiralling sprays - it's the ultimate splash pad adventure! While the kids are letting loose, it's the perfect time to grab a coffee and refuel.
Go Wild! & Go Bananas! Adventure Playgrounds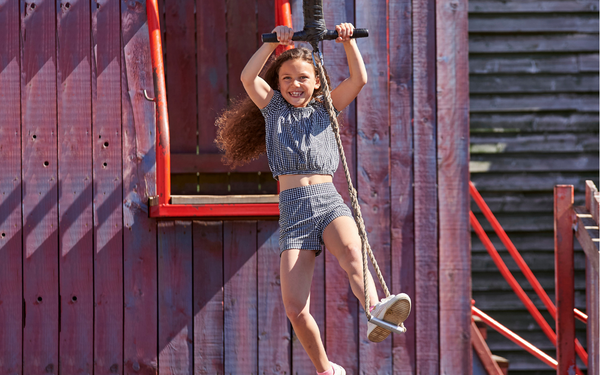 Our outdoor play areas have been custom designed to be perfect for all ages! Explorers aged 6-12 can ride the safari jeep, climb boulders, clamber across rope bridges, take on the giant hamster wheel, or fly along the zip line. Explorers under 5 can go wild in a dedicated area for littler ones with colourful jungle walkways, trampolines, roundabouts, and a giant snake slide!
All this and more this Easter - save up to 20% on our gate price when you pre-book your tickets online.
Unlimited Family Rides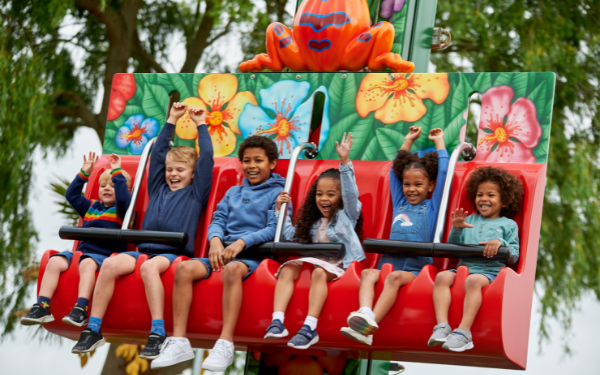 Get your family-friendly thrills with unlimited rides on the Flying Cheetahs, Hippopotobus, Jungle Jeeps, Amazon Skyrise, Toucan Twister, and Safari Express Train, and finish your adventure with a magical ride on The Rainforest Carousel. Don't worry if you can't choose your favourite animal to ride... keep coming back and take them all for a spin!
Animal Walk Through Exhibits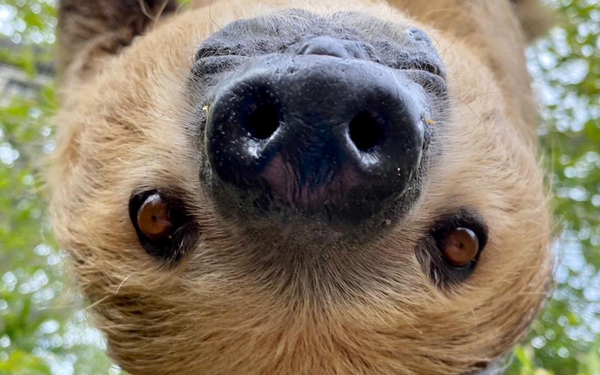 No trip around our Zoo is complete without visiting our walk through exhibits. A unique opportunity to get up-close to some fabulous exotic species.Take a wander among our inquisitive lemurs or hang out with our sloths and bats.
SPARK sensory experience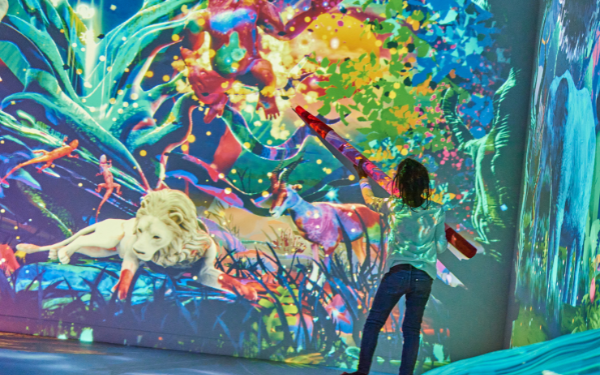 Add a little magic to your day with a session at our amazing new attraction SPARK! See little eyes marvel in wonder as they explore this highly unique, interactive, sensory space. Dive into coral reef, leap across lily pads and splash among crocodiles, watch the walls animate with your touch, design your own animals and release them into the digital wild, and star in an awesome augmented reality video atop a rhino, ostrich or zebra! (SPARK is an optional activity within the Park and tickets are required).
Amazon Adventure Soft Play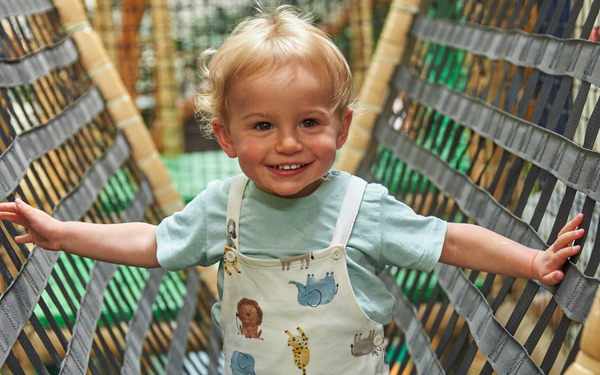 If the Great British weather isn't behaving, the fun doesn't need to end! Dive inside our jungle-themed soft play with jumbo slides, aerial runway, cannon canyon, netted walkways, spinning poles, anaconda run and all the jumping, climbing and sliding fun. And there's coffee, lots of coffee!
Jurassic Jungle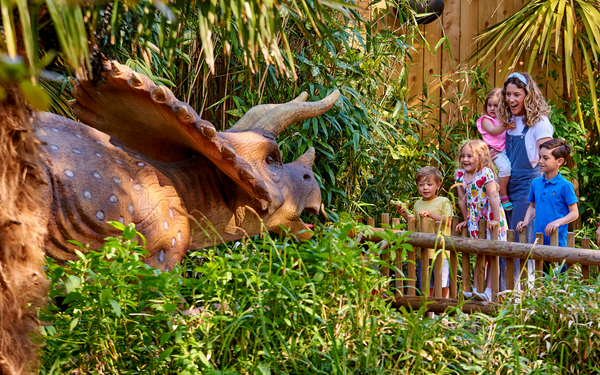 Be transported back to the Dru-assic and tip-toe among prehistoric giants. Watch out for the spraying dilophosaurus, meet the baby triceratops, and brave a photo in the mouth of a T-Rex! We love seeing your photos from the Jurassic, so give us your loudest ROAR and tag us in your posts @drusillaspark
Discovery Centre
Call into the Discovery Centre - our educational hub - to see displays of fascinating bird eggs, some of which are over 100 years old!
All this and more this Easter - save up to 20% on our gate price when you pre-book your tickets online.
Sign up to our mailing list to receive all the latest vouchers and exclusive offers!
All emails include an unsubscribe link. You may opt-out at any time. See our privacy policy here.