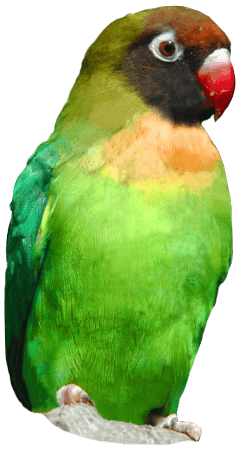 Baby Monkey Goes Bananas for His First Christmas at Drusillas Park
Baby Monkey Goes Bananas for His First Christmas at Drusillas Park




Drusillas Park in East Sussex might have been closed to the public on Monday 25th December, but the zoo was still bustling with activity as Keepers made sure their animal residents had a truly special day.
There was plenty of time for monkeying around in the macaque enclosure, as 6-month-old black Sulawesi black crested macaque, Mango celebrated his first ever Christmas at Drusillas Park.
New parents, Kera and Motek, were given an early wakeup call from the cheeky baby, who was eager to experience his first family Christmas.
Zoo Keepers treated the young family to a generous festive lunch. They manged to polish off a large helping of all their favourite foods, including parsnips and sprouts! They were also given a large helping of mixed nuts which the keepers put into a 'nutty Christmas cake' for the family to share.
Zoo Manager, Sue Woodgate, commented: "Our lovely Sulawesi black crested macaque family had a very relaxed and contented Christmas. They wolfed down the platter of mixed nuts they were given for Christmas lunch, and tucked in happily to the parsnips and sprouts they were given for dinner."
"Christmas is always a lovely time of year at the zoo. We try to give all of our animals a few extra special treats and some Christmas-themed enrichment. All in all, December 25th was a very happy day at the zoo!"
Back to listing