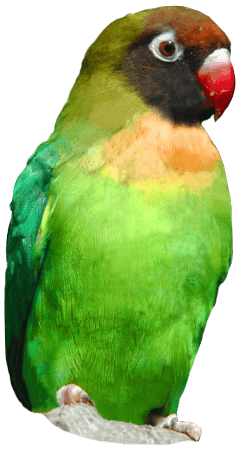 Inspired Students Create Animal Scene
Inspired Students Create Animal Scene for Sick Children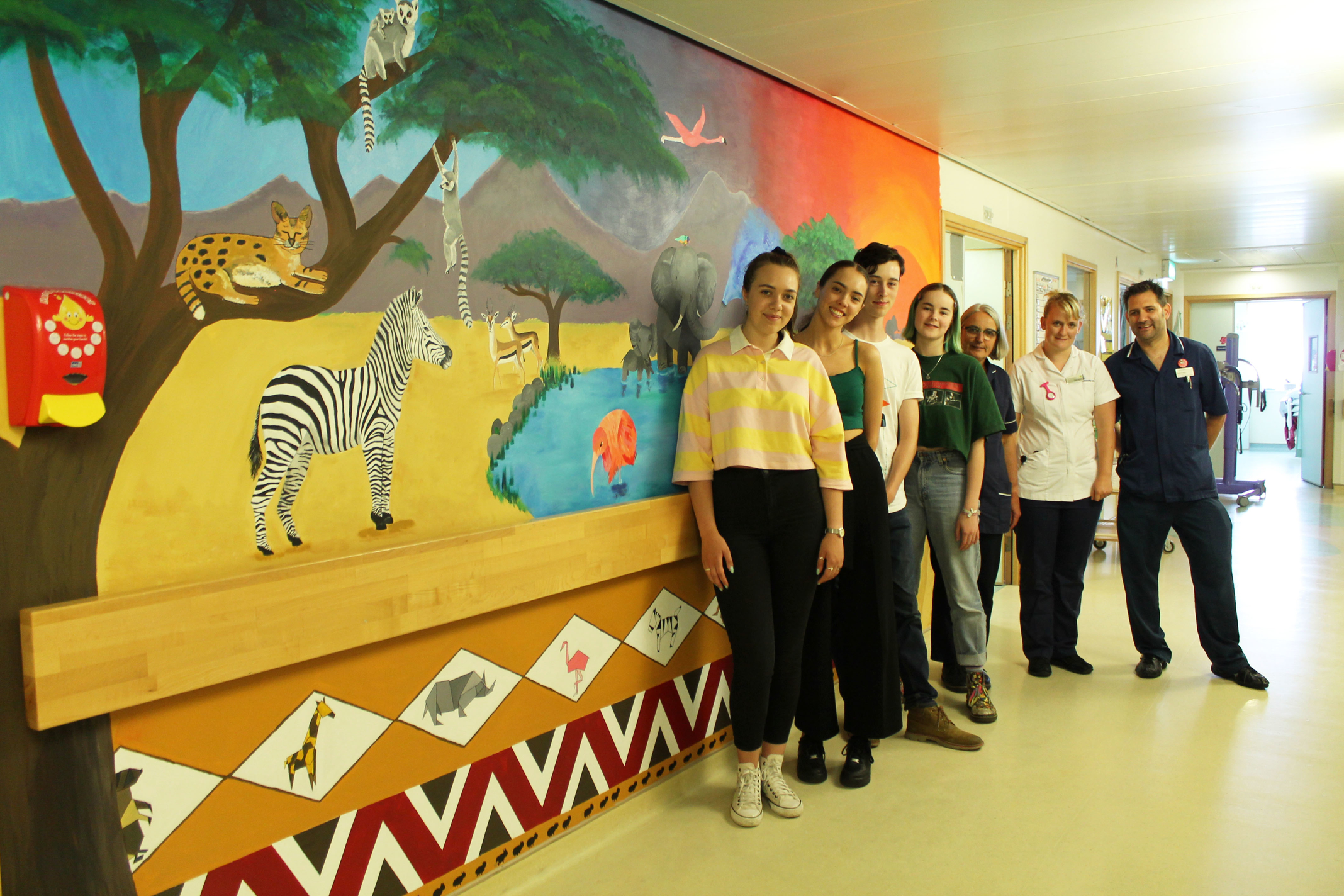 Inspired by a visit to Drusillas Park, four students from Sussex Downs College have created a vibrant wildlife mural, specially commissioned by Rockinghorse Children's Charity for the Royal Alexandra Children's Hospital (the Alex) in Brighton.
Together, the art students from Sussex Downs College visited the Zoo in Alfriston for inspiration before designing, drawing and painting the safari scene for the Critical Care Ward on Level 8 of the Alex.
The result is a wonderfully vibrant display of wild animals set against an African sunset backdrop. It took the group six days to create the colourful piece which has filled the space with character to become a real talking point.
Director and Head of Marketing at Drusillas, Cassie Poland, commented: "Rockinghorse is currently our Charity of the Year so we were happy to welcome the students into the zoo for inspiration to support this project, and ultimately brighten up the hospital ward. The final piece looks fantastic; I particularly love the baby ring-tailed lemur who is hanging on to its mother in the tree."
Making the most of the space between the ceiling and floor, the bottom half of the mural features a selection of origami style animals set within geometric and abstract shapes. The paintwork on the lower half of the mural has been mixed with sand to create a textural finish so patients can feel the safari scene as well as enjoying it visually.
Student, Jamie Hildick-Smith, commented: "It's been a great experience and a lot of fun to work with Rockinghorse and the Alex on this project. It is so rewarding creating a mural that has received so much positive feedback and support, and all for a great cause."
Janet Lee, Children's Critical Care Practitioner at the Alex, adds: "The mural has really brightened up the corridor in Children's Critical Care.
Children and families usually enter the ward for the first time along that corridor, and it is a warm, friendly start to their stay with us. The bright, bold geometric designs at the bottom of the mural are perfect for babies and toddlers to explore."
To find out more about the charity and the work they do to support sick children in Sussex, visit
www.rockinghorse.org.uk.
Back to listing