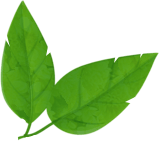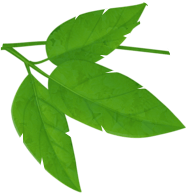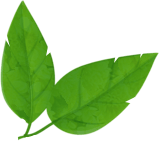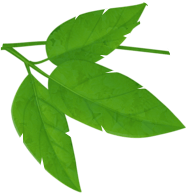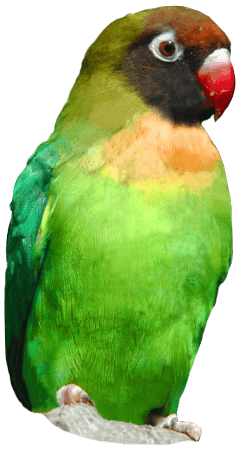 May Half Term Activities for Kids in Sussex
The Best Half Term Days Out For Kids in Sussex
The Rainforest Adventure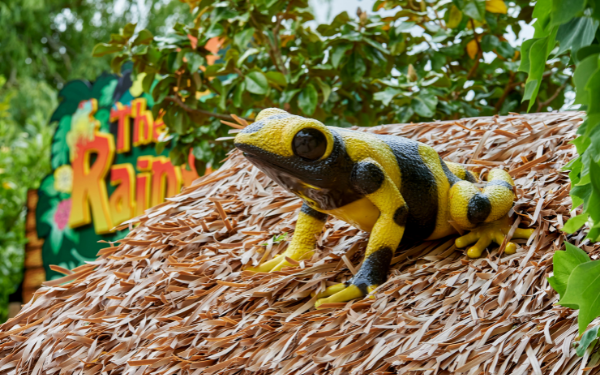 We are thrilled to confirm that our new attraction - The Rainforest Adventure - will be open for May Half Term! Be one of the first to visit the jungle from 2pm on Saturday 28th May.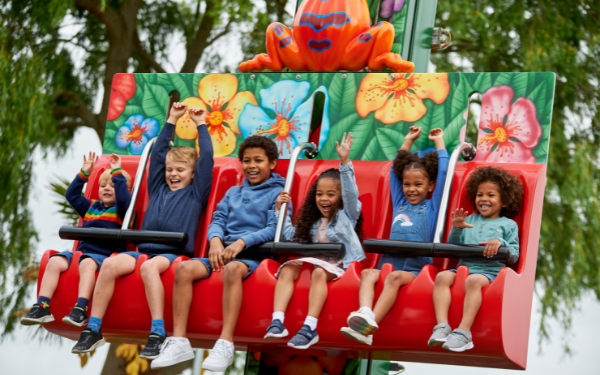 The Rainforest Adventure will expand on the beautiful theming of our Rainforest Carousel, bringing a little bit more of that tropical animal magic to your visit.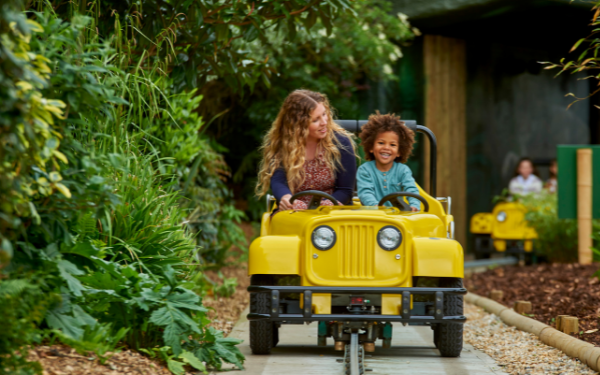 Step into the amazon and make wild memories on some of your favourite family-friendly rides! Take a spin on Toucan Twister, Reach for the sky on Amazon Skyrise and meet some new animal friends on Jungle Jeeps, and there's even a ride for your littlest explorers... plus lots of tropical new theming, animatronic animals and educational trails. We can't wait to welcome you to the jungle!
Jubliee Celebrations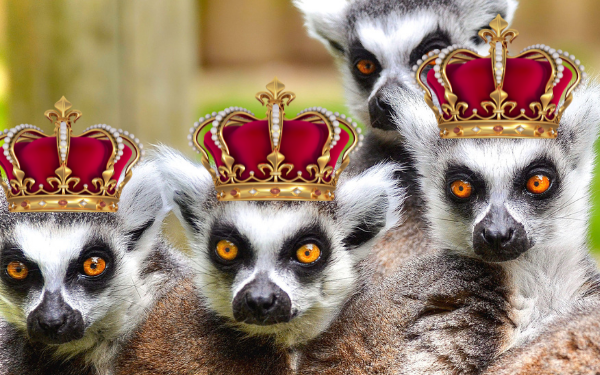 We'll be celebrating the Jubilee over half term with a royal-themed train ride, special decorations in Cluckingham Palace, and some quintessentially British treats!
Zoo Animals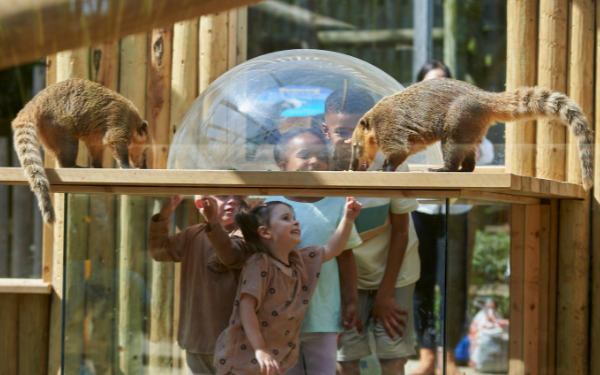 Among our 100+ exotic animals in our fabulous zoo, we have had an explosion of adorable new babies this year, and they can't wait to meet you! Our meerkat mama gave birth to pups, Eggbert and Blossom, there are some teeny tiny cotton-top tamarins, and keep your eyes peeled for the sweetest silvery marmoset babe, Lumi, who just loves interacting with vistiors! Complete your free animal spotter stamp book along the way, and compete in the Zoolympics. And, no trip around our Zoo is complete without a wander among our inquisitive lemurs, and a visit to the farm for some head scratches!
Get Wet! Splash Pad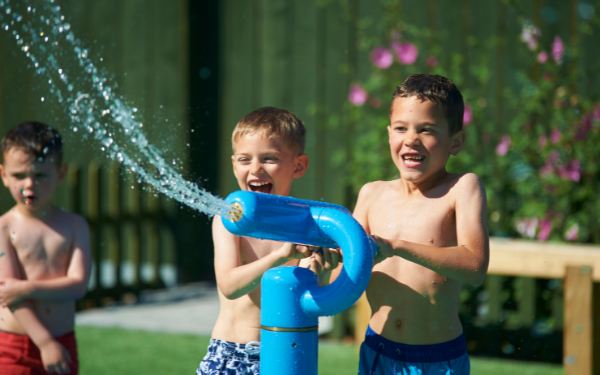 Bring your swimmers ready to dive into the fun with water jets, ground geysers, swirling streams and spiralling sprays - it's the ultimate splash pad adventure! While the kids are letting loose, it's the perfect time to grab a coffee and refuel.
Go Wild! & Go Bananas! Adventure Playgrounds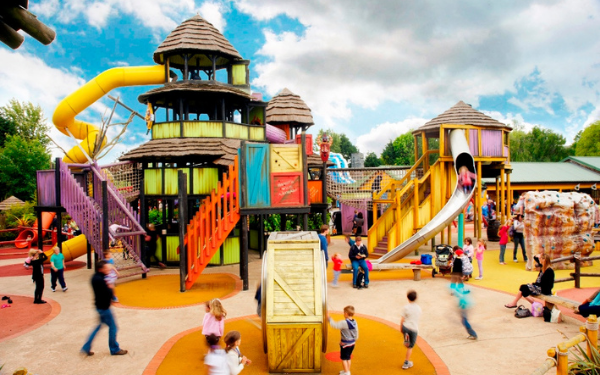 Our outdoor play areas have been custom designed to be perfect for all ages! Explorers aged 6-12 can ride the safari jeep, climb boulders, clamber across rope bridges, take on the giant hamster wheel, or fly along the zip line. Explorers under 5 can go wild in a dedicated area for littler ones with colourful jungle walkways, trampolines, roundabouts, and a giant snake slide!
Go Safari! Family Rides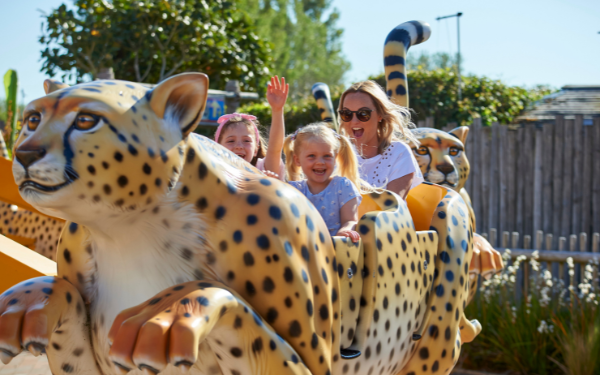 Get your family-friendly thrills with unlimited rides on the Flying Cheetahs, Hippopotobus, and Safari Express Train in our Go Safari! area, and finish your adventure with a magical ride on The Rainforest Carousel. Don't worry if you can't choose your favourite animal to ride... keep coming back and take them all for a spin!
All this and more this half term - save up to 20% on our gate price when you pre-book your tickets online.
SPARK Sensory Experience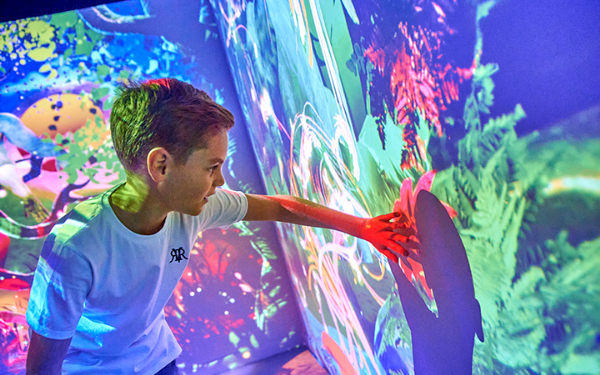 Add a little magic to your day with a session at our amazing new attraction SPARK! See little eyes marvel in wonder as they explore this highly unique, interactive, sensory space. Dive into coral reef, leap across lily pads and splash among crocodiles, watch the walls animate with your touch, design your own animals and release them into the digital wild, and star in an awesome augmented reality video atop a rhino, ostrich or zebra! (SPARK is an optional activity within the Park and tickets are required).
Amazon Adventure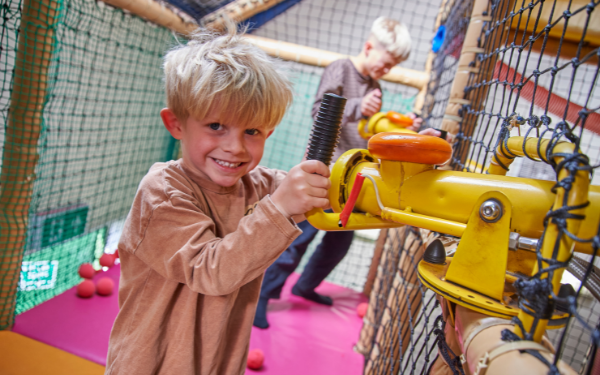 If the Great British weather isn't behaving, the fun doesn't need to end! Dive inside our jungle-themed soft play with jumbo slides, aerial runway, cannon canyon, netted walkways, spinning poles, anaconda run and all the jumping, climbing and sliding fun. And there's coffee, lots of coffee!
Jurassic Jungle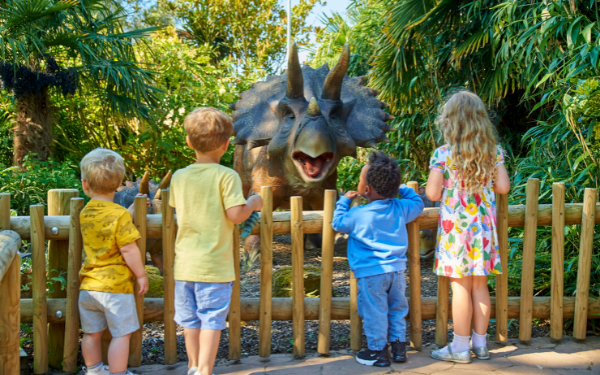 Be transported back to the Dru-assic and tip-toe among prehistoric giants. Watch out for the spraying dilophosaurus, meet the baby triceratops, and brave a photo in the mouth of a T-Rex! We love seeing your photos from the Jurassic, so give us your loudest ROAR and tag us in your posts @drusillaspark
Shark Alley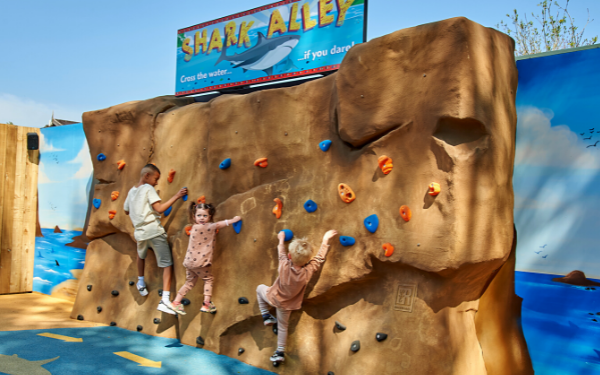 Dare to cross the shark infested waters on our new climbing adventure - a bespoke traverse wall situated along our Zoo Route, free for all little explorers to try!
FREE Coin Operated Rides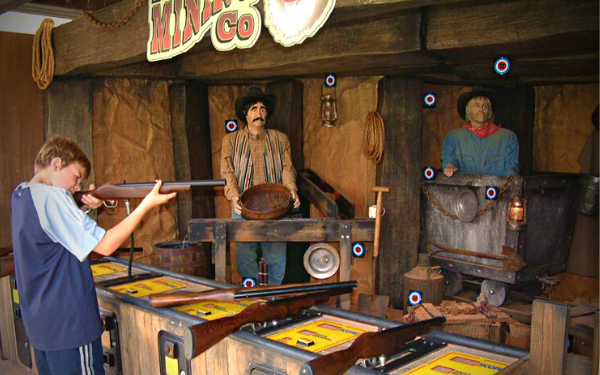 We've now made our free-of-charge coin operated rides a permanent feature at Drusillas! You'll find a number of popular character kiddy rides in the House of Fun (next to Go Safari!) and dotted around the Park. Let the little ones ride with Spiderman, Peppa, Thomas, and Marshall as many times as they like... and for those sharp shooters out there, try your hand at Dougan's Mine - our wild west themed shooting gallery!
Armadillo Encounters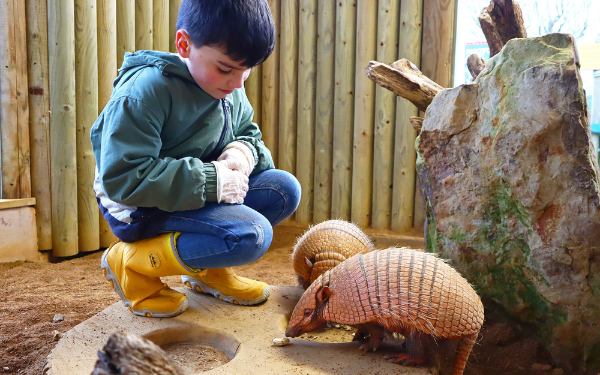 Upgrade your experience with a close encounter with our cheeky armadillos! Go inside their encloure, feed them their favourite treats and even give them a little back scratch, they love making new friends!
But wait, there's more...
There's also face painting, hair braiding, tattoos, face jewels, an adventure maze, education trail, musical interactives, warm doughnuts, ice creams, Candyland, and photo opportunities galore!
Make wild memories this half term - save up to 20% on our gate price when you pre-book your tickets online.
Sign up to our mailing list to receive all the latest vouchers and exclusive offers!
All emails include an unsubscribe link. You may opt-out at any time. See our privacy policy here.