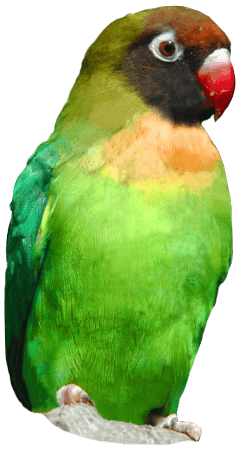 It's nearly time for mums to sit back and relax as they prepare to be pampered by loved-ones this coming Mother's Day. The special day is rapidly approaching and the time to find that perfect present is running out! But take a deep breath before you have the mother of all break-downs, because Drusillas Park in East Sussex has the solution to all of your shopping woes.

Ideal for any gift occasion, Drusillas' Keeper for the Day scheme is a unique treat for any mum who is mad about animals. Working side by side with one of the zoo team for a whole day, she can get nose to nose with nature as she feeds, cleans and cares for a variety of furry and feathered friends.

For a shorter and sweeter look into zoo life, Drusillas' Close Encounter experiences provide an amazing opportunity to meet some of the zoo's most popular residents. Treat your lovely mum to a picnic with a panda, let her take lunch with the lemurs, meet the meerkats, snuggle up with a sloth, or even feed the penguins. For those mums who are a bit more adventurous there's also the chance to snuggle up to a snake and tickle a tarantula!
Alternatively, you could make this Mother's Day really special by adopting one of Drusillas' beautiful animals. The annual adoption scheme will give your mum the chance to learn about the importance of animal welfare, without all the costs and responsibilities associated with owning a pet! Nearly all of the animals at the zoo are available for adoption and the income generated helps support the zoo's ongoing animal care and conservation programmes. Adopters receive a photo, a certificate signed by a Zoo Director, a plaque on or near the animal's enclosure and a complimentary ticket to visit the new member of the family.
Still not sure what to get? Perhaps you mum would like to get in touch with her creative side and take part in a Photography Day? For those who are still feeling indecisive you can also purchase a gift voucher, and let mum choose for herself from any of these amazing experiences.
Back to listing