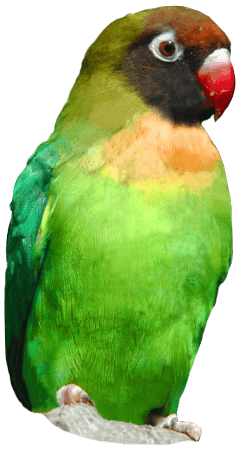 Drusillas Celebrates Zoo-per Volunteers!
Drusillas Gets Ready to Celebrate Their Zoo-per Volunteers!


National Volunteers Week is held from the 1st of June – 7th June annually, recognising the valuable contribution volunteers make within their communities.
Drusillas Park is lucky enough to have some brilliant volunteers supporting their zoo keepers and education team. Their role is extremely varied, and volunteers often find themselves helping across number of different areas including: Lory Landing, Lemurland, the Bat and Sloth Enclosure, the Discovery Centre, and even sometimes assisting in the zoo kitchens or caring for the education animals.
The volunteer programme is hugely important to Drusillas, and is overseen by 24-year-old Frankie Lawrence-Thompson. Frankie only recently joined the Zoo as an Education officer and Volunteer Coordinator, but is loving her new role already.
Frankie said: "I love working in any environment where there are animals around me, so I am thrilled to be a part of the team at Drusillas. All of our volunteers work so hard, and dedicate so much of their time to assisting the zoo keepers in their daily duties."
"Our volunteers never complain, they always just get stuck in and help out. All of Drusillas' volunteers are incredibly proud of their role, and we can never thank them enough for giving up their spare time to help us out. We really couldn't manage without them!"
For retired SEN teacher, Lynn Robertson, volunteering is a huge part of her life. For the last 2 years she has been helping out at Drusillas returning each week to assist and spread a conservation message.
Lynn commented: "I absolutely love it here. I used to come here after work, and spend the last half hour before closing time visiting the animals and exploring the zoo."
"Volunteering with the lorikeets is my favourite; I really enjoy helping people overcome their fear of birds. Some people are so scared to begin with, but once you show them how gentle and loving the birds are, everyone stops being afraid! That experience is everything to me."
Drusillas is extremely proud of all their volunteers and continually bowled over by how much help each individual is willing to give. Drusillas is currently looking for more volunteers to join their team. So if you have a love of animals, and enjoy talking to the public this could be the perfect opportunity.
Education Officer, Frankie Lawrence-Thompson commented "We are so grateful to all our wonderful volunteers. Our zoo keepers work really hard, so it's nice to be able to support them with a team who have a little more time to spend talking in depth with the public about our animals."
"We are always looking for people to join our volunteer team, and we would love to hear from anyone who thinks they'd like to give it a go!"
Back to listing